In 2017 the Rams used their second round pick on Gerald Everett, making him the team's first selection of the Rams' draft. Since then Everett has caught 86 of his 142 targets which has resulted in 972 yards and 7 touchdowns. This past NFL draft, however, the Rams used the 136th pick of the NFL draft to select Tight End Brycen Hopkins. Brycen Hopkins is a pass catching specialist who is expecting to start contributing to the team this upcoming season. With this new log-jam at the position, it is likely the team will look to move one of them. This will likely to be Gerald Everett.
Why Gerald Everett:
Gerald Everett is likely to be the traded Tight End of multiple reasons. One of these reasons is simply because of the math. This math is heavily impacted by teammate Tyler Higbee and the recent acquisition of Brycen Hopkins. The Rams recently invested into Higbee with a new 4 year 29 million dollar contract prior to the start of the 2019 season.  Additionally, Higbee had a minor break out at the tail end of last season. The financial investment and flash of potential makes Higbee unlikely to be traded.
If the Rams move on from Everett it is the plan that Brycen Hopkins would be able to replace his production. Hopkins, like Everett, is a pass catching specialist. Also similarly to Everett, both are not the strongest blockers. The difference is, Hopkins seems to have much more potential to grow into a blocker than Everett.  Everett has really struggled to improve as a blocker and it is not likely that those skills will greatly improve at this point.
While his receiving stats show potential, they are not amazing, especially as an early draft pick. Everett has never caught more than 3 touchdowns in a season. When it comes to pure yardage, Everett has yet to total 1,000 yards throughout his entire career. In 2019 Everett played only 13 games and had a career high in catches, with 37, and targets, with 62. He finished the season with 2 touchdowns and a career high 408 yards.
Alongside the presence of teammates Higbee and Hopkins, and Everett's lack luster stats, is his contract situation. Everett is on the last year of rookie deal and is set to earn almost 1.3 million dollars. This means that the Rams will have to decide between moving on from Everett, and paying him a new contract. By trading Everett the team could free up some cap space and turn Everett into an asset, instead of losing him at the end of the season for nothing.
At this point, it is likely that, unless something drastically changes, that the Rams will probably move on from Everett.
Where Could Everett Land:
Gerald Everett has had some great plays for the Rams and should be regarded as an asset that can help a team right away. If traded, the Rams will likely receive a day 3 pick in next year's NFL draft. Here is a look at just a few of the teams that may be interested in trading for Everett.
Carolina Panthers:
The Panthers have undergone a lot of changes this off season. They have a new coach, a new quarterback, and a new vision. But what the Panthers did not get this off season was a replacement for long time Pro Bowl Tight End Greg Olsen who left in free agency. After not selecting any offensive players in the draft, the team can afford to bring in some help for their new quarterback, Teddy Bridgewater. Currently, the Panthers projected starter is Ian Thomas, who has yet to really do much in his young career. Everett is an instant upgrade who can provide the team with another weapon in the tough NFC South.
Cincinnati Bengals: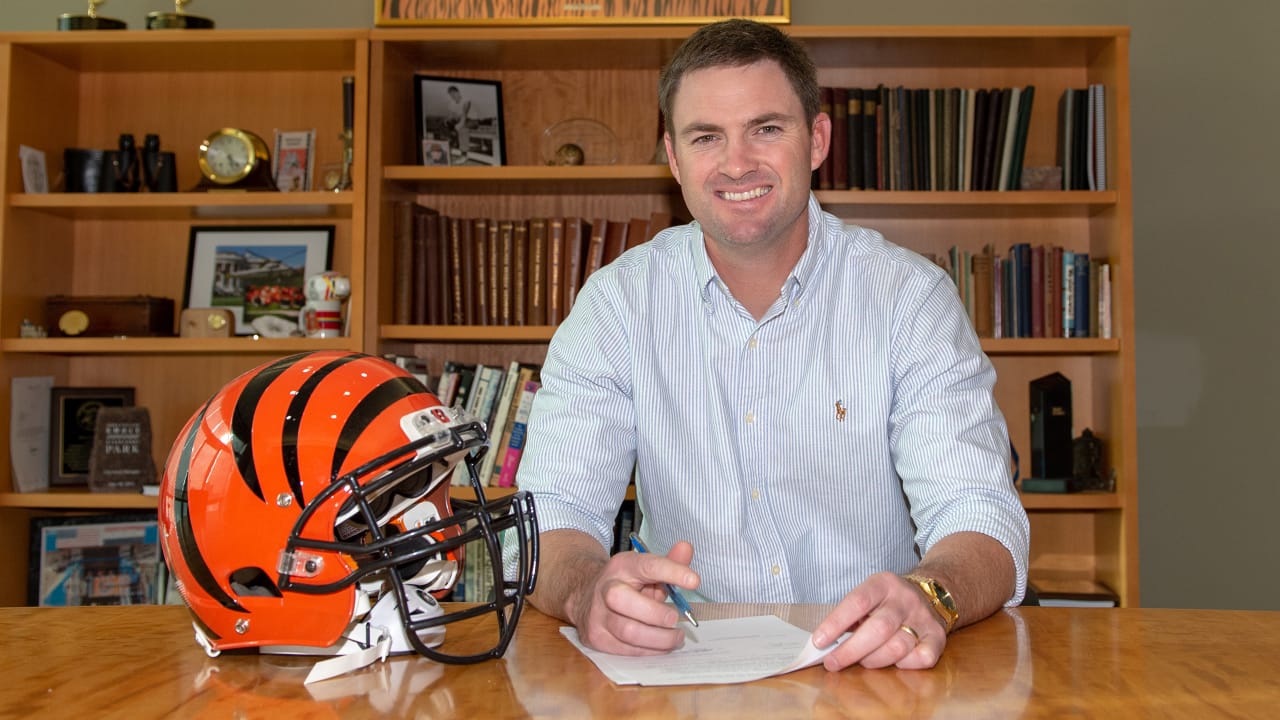 Unlike the Panthers, the Bengals proved that they are trying to get as many weapons as possible forrookie quarterback Joe Burrow. However, the Bengals did not do much in the Tight End department and are projected to start C.J. Uzomah. Uzomah is a solid player, but nothing special. Everett would add an additional weapon for the Bengals' arsenal. The Bengals also have another connection with Everett, head coach Zac Taylor. Before becoming Cincinnati's head coach, Zac Taylor served as an offensive coach for the Rams. Coach Taylor knows Everett and would know how to best use him. He could probably also convince Snead to trade him for a favorable return.
New York Giants:
The Giants set out during this draft to help protect Daniel Jones. The team selected two offensive tackles in the first 3 rounds including Andrew Thomas with the fourth overall pick. Unlike the other two teams discussed, the Giants have a pretty good Tight End in Evan Engram. Engram however is also on the last year of his deal and is expecting a fairly big contract if he plays well this season.  However, the Giants are very weak behind Engram and did not address the position in the draft. Everett would add another weapon for the Giants and add flexibility in regards to formations and targets.
Overall, Gerald Everett had some great moments with the Rams. However, he does not seem to be in the team's future plans. This means that he may be traded to another team that could use him more and offers the potential of a new contract. The Rams would receive cap relief and a return in the form of draft assets for a player who is likely not going to be on the team after the season.
About Post Author