Last week we placed our bets via Twitter. Make sure you follow @DowntownRams & @JIso57 to stay on top of all of the picks! This is the last regular season 
Disclaimer: Please advise that DTR would never endorse illegal gambling. All odds are taking from DraftKings' New Jersey Sportsbook. Sports gambling became legal in New Jersey in the summer of 2018 and is legal in some other parts of the nation and around the world. If you have a question about the status of gambling where you live please reach out to local officials. If you have a gambling problem please reach out to the experts at 800-Gambler.
Here are your picks of the week!
Rams Pick of the Week:  Rams (-6) v. Cardinals (-110): The Rams' playoff hopes are over but this team still wants to end on a high note. After consecutive losses, the Rams will look to rebound against an inferior but improving Cardinals team. This is a game the Rams should win and should win by more than a touchdown. Take the points and enjoy the Rams.
Sunday Night pick of the Week: Seahawks (+3.5) v. 49ers (-113): This may be the most important game of the weekend with first round byes on the line. Both of these teams are very good but I'll trust Wilson and Coach Pete over the 49ers to win it. These are two good defenses and this game should be able to control which makes the 3.5 points even more valuable.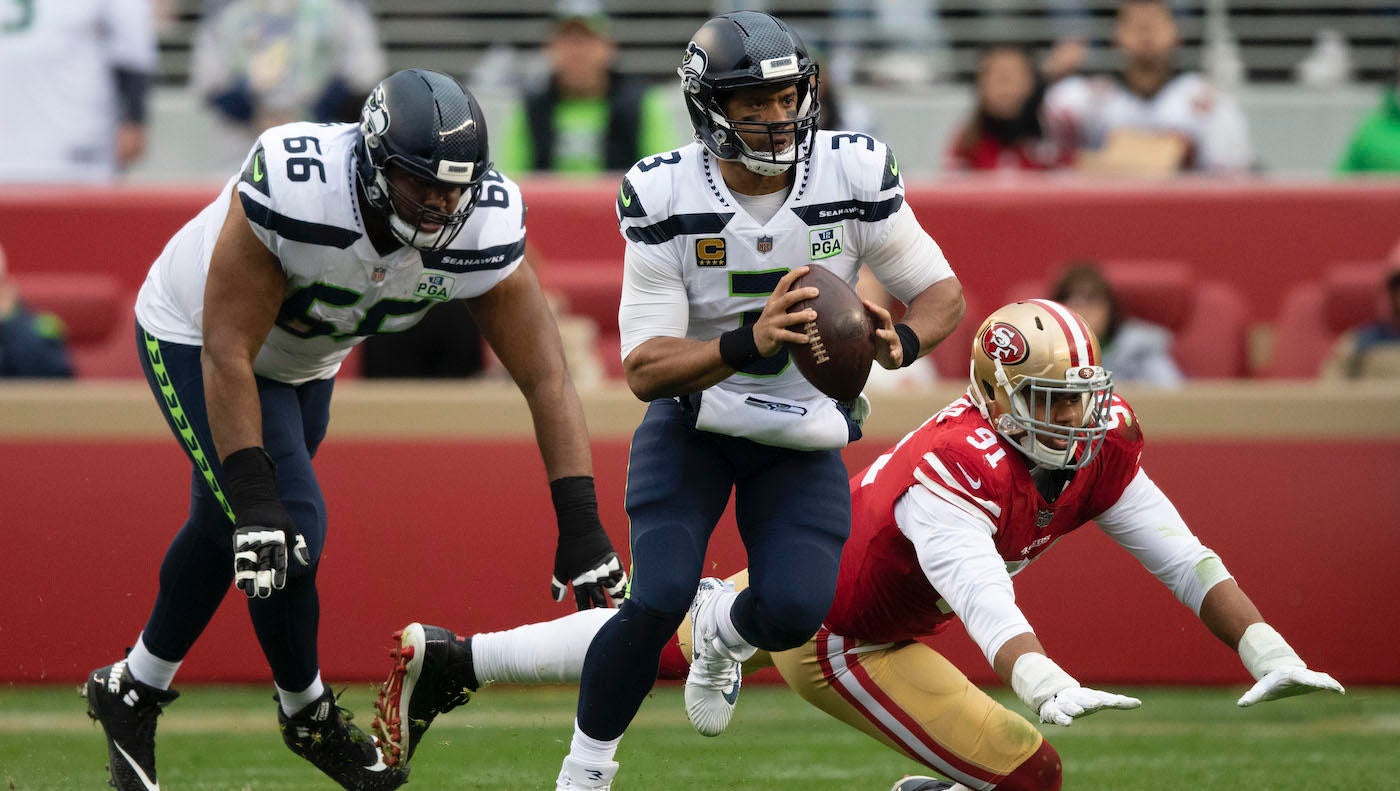 AFC Pick of the Week: DeAndre Hopkins to Score – Texans v. Titans (+140): Hopkins is the best WR in the league and at +140 he's a great bet to score. The Texans have already clinched a play off spot but a win could help with seeding. The Titans are also playing for their play off futures and this should be a competitive game. Hopkins hasn't scored in a few weeks and is due for a touchdown in the important matchup at the end of the season.
NFC Pick of the Week: Eagles (-4) at Giants (-110): If the Birds win, they're in. It's the simple. The Eagles are the better team and the Giants are not going to stop them from making the playoffs. Wentz has put together a few very good games and this game should be no different. The Eagles will win and cover and advance to the playoffs.
Rams Futures Bet Tracker:
Defensive Player of the Year: Donald (+1200)
About Post Author