This is the conclusion to the Divisional previews of the NFL. This is a great thing…the NFL IS BACK!!!
---
Previous Division Previews
Los Angeles Rams

2018 Season: 13-3; Lost to New England Patriots in Super Bowl

The Los Angeles Rams season was impressive and exciting but still disappointing. We all know what happened, the Rams coasted to a 13-3 record before beating the Dallas Cowboys in the playoffs. Next was the New Orleans Saints who jumped out early, only to be met by a fantastic comeback led by quarterback Jared Goff. The "no-call" happened and eventually after a hit by Dante Fowler Jr. which caused an interception made by John Johnson III, Greg Zuerlein sent the Rams to Atlanta for the Super Bowl. While the NFC Championship was a high scoring affair, the Super Bowl was the opposite. The Rams offense looked sluggish and Sean McVay looked like he was out of answers. Goff barely missed a wide open Brandin Cooks for a long touchdown and later on, Tom Brady would fit in a throw to Rob Gronkowski that would eventually seal a New England Patriots victory over the Rams.
It sucks to lose, and it stings even more when it's in the Super Bowl. But there were plenty of things McVay learned to help the offensive in this upcoming season. I'd expect more 12-personnel (1RB, 2TE). LA was known for their heavy usage of 11-personnel (1RB, 1TE), but once Cooper Kupp went down, the success also decreased throughout the entire offense. Obviously Kupp will be back for this season, but adding that new dimension could be what takes this offense to a new level. Gerald Everett could be a huge beneficiary if this change is made, one that I think is overdue. Another possible correction is to dish out running back, Todd Gurley's workload more to the back ups. There's no secret that Todd Gurley has a bad knee, and he looked terrible for most of the playoffs besides a few runs versus the Cowboys. The Rams have created a solution by drafting star back, Darrell Henderson out of Memphis, and matching the tender to retain Malcolm Brown. Henderson gives them an added receiving element that reminds me of Alvin Kamara, and Brown has proven to be a top backup in the NFL that has the talent to start an NFL franchise.
Jared Goff just got a colossal contract extension and will now be a Ram for the next five years if not longer. Goff, while to me not a top five QB, is definitely in the next tiered discussion. I have no issue giving him this type of contract and expect Dak Prescott to get more in the coming weeks. The debate about whether Goff is a system QB or not has been widely discussed for the last few years and will no doubt be brought up again, however it's a quite pointless debate. The system will always be there, he'll always be there, so who cares really if he is or not. Hypothetical topics are a waste. Goff is surrounded by a top receiving core in Robert Woods, Brandin Cooks, and a healthy Cooper Kupp. These three have the potential to all have over 1,000 receiving yards, and probably would've last year if it weren't for Kupp's injury. The big worry is the offensive line. Rodger Saffold departed for the Titans, and John Sullivan was released. These two are replaced by second year players, Joe Noteboom and Brian Allen. While I and many others have concerns, I do think it's important to note that both were given plenty of starter snaps in practice last season and are way ahead of where most new starters would be. Also, Aaron Kromer (offensive linen coach) is one of the best.
Defensively last season, the Rams endured plenty of ups and downs. The first few weeks were smooth sailing but then corner back Aqib Talib went down. Once Talib got injured, corner back Marcus Peters' looked like a mediocre corner to put it nicely. He was asked to do things he just wasn't capable of. Talib was much better than Peters at shadowing top receivers and it showed. Once Talib returned, Peters settled back in and I don't expect there to be an issue as long as both are on the field. John Johnson III was someone who I thought would break out last season and he did. He was fantastic and is already a top ten safety. Now with Lamarcus Joyner gone, Eric Weddle will be playing next to Johnson. Weddle might be a bit old and doesn't have the range he once did, but he'll still been very helpful moving the defense into their spots and has an ability to read the offense. The back four also adds safety Taylor Rapp. Rapp is a box safety from Washington who should get plenty of playing time this season. It wouldn't surprise me to see more three safety looks out of the defense this year.
The front seven saw, Ndamukong Suh and Mark Barron leave but added Clay Mathews III and rookie Greg Gaines. Gaines will play nose tackle and should help alleviate some of the run defense issues that plagued the Rams last season. Matthews will primarily play off the edge across from Dante Fowler Jr. who was acquired through a trade last year. Sandwiched between them is the GOAT Aaron Donald who I don't need to describe because y'all should know him and Michael Brockers. Brockers was very up and down last year, but hopefully he can stay consistent during what could be his last year as a Ram. Micah Kiser was slated to start next to captain Cory Littleton at linebacker, but tore his pectoral muscle. Special teams ace Bryce Hager will now take his place and I'm a bit skeptical about how he'll fare on defense.
Break-Out Candidate: Gerald Everett– Everett was McVay's first selection as Head Coach and there's no doubt McVay envisions a bigger role for Everett. Everett has shown flashes of his mismatch ability, and if the Rams start going more 12-personnel, Everett will be a much bigger contributor.
Best Case Scenario: Super Bowl Winner– The Rams definitely have the talent to win the Super Bowl, especially after only being one win away from holding the trophy themselves.
Prediction: Playoffs, loss in NFC Championship- I actually believe that this season will be more difficult for the Rams with the offensive line turnover and Gurley's knee situation is in the air. Plus San Fran and Arizona are no longer walk overs. I believe the Rams will still be a very good team and a contender, but will ultimately fall short to the Eagles.
Seattle Seahawks

2018 Season: 10-6; Lost to Dallas Cowboys in Playoffs

Surprising to me, Seattle was able to win ten games in the regular season and secure a wildcard spot in the playoffs before losing to the Dallas Cowboys, 24-22. As a Rams fan, the Seahawks weren't a team I was worried about overtaking us as the NFC West champs from the previous season. At the beginning, it looked like I was correct when the northwest team started out 0-3 and then 4-5. However, during the last seven games, Seattle was able to win six of their last seven games. When looking a bit deeper, Seattle play as much talent as one might think when glancing at the opponents. The birds beat a hobbled Aaron Rodgers-led Packers team, an injured Cam Newton and his Panthers, the 49ers without Jimmy Garappolo, and the Cardinals. Seattle was able to beat the Vikings, 21-7 despite only throwing for 72 passing yards in the entire game and also beat the Chiefs a couple weeks later. Besides the 49ers win, every game was a one or two score deficit; half of those wins were separated by just three points.
I don't expect the point differentials to change much for Seattle in 2019, but it wouldn't surprise me if their win totals drop. Head coach, Pete Carroll and offensive coordinator, Brian Schottenheimer believe in a "run first" offensive approach. They want to slog up the game and grind out wins by relying on their two backs, Chris Carson and Rashaad Penny and their defense. By this nature the Seahawks were the run-heaviest team in 2018 and will more than likely be again in 2019, but this is a very questionable way to run your offense. It really hinders the success rate on first and second down which in turn makes third downs more difficult. I'm not saying that Seattle should just abandon the run altogether as plenty of great offenses use the run to set up the pass. Even Sean McVay has called the two a "marriage" where he's giving defenses looks that may appear as a run but are instead play action or a quick drop back and strike over the middle.
Relying on the run game to the extent the Seahawks do diminishes the impact of their star quarterback, Russell Wilson. Wilson has shown he is a top QB in this league, and even though he's used his legs to run less than he did in the past, he's still incredibly mobile. The mobility is more important for players like Tyler Lockett and D.K. Metcalf. Metcalf is an incoming rookie who is…huge. Tall, ripped, and fast. This isn't necessarily a lock for success but he was actually a great receiver in college and should fit in effortless. Lockett and Wilson were able to build a fantastic rapport in 2018. When targeting Lockett down field, Wilson had a perfect passer rating…perfect. Lockett has been constantly improving and is criminally underrated by the NFL community. To quickly sum up the rest of the offense, the offensive line was much better now that Tom Cable has departed, jumping from 26th to 12th in DVOA. Chris Carson has been able to hold former first round pick Rashaad Penny off of the starting running back job, and the way that the two have looked in training camp it doesn't appear to be changing anytime soon.
Defensively, this team isn't what it was three or four years ago. It's no longer the "Legion of Boom" but is more of an average to an above average unit. The addition of Jadeveon Clowney was a pick up, and he'll be replacing Frank Clark and the recently injured rookie, L.J. Collier. Clowney will be accompanied by former second team All-Pro, Ezekiel Ansah. Ansah still might have some left in the tank, but has been battling injury after injury the last three seasons. He's already slated to miss the first several games in 2019, so it's difficult to guess how much impact he'll have this season. The line backing group is the strength of this defense with K.J. Wright and recently extended All-Pro, Bobby Wagner. Secondary wise is where the main issues lie. Earl Thomas left for Baltimore, and the defense suffered without him last season after he broke his leg. Tedric Thompson will be taking over the free safety role full time, and I'm not sure that's a good thing.
Break-Out Candidate: D.K. Metcalf- Besides Lockett, there isn't an established receiving threat on this roster. Metcalf is an enormous receiver who has incredible straight line speed which makes him a great fit with Russell Wilson's fantastic deep ball.
Best Case Scenario: Playoff Team- Seattle could very well be a playoff team again this year if they open up the passing portion of the playbook a bit more and the defense doesn't drop too much from last year.
Prediction: No Playoffs- The improvement of the division and the question marks on this defense make me say pass. Plus the difficulty of the NFC is just too great with the betterment Green Bay, Minnesota, Atlanta, Carolina, and others.
San Francisco 49ers

2018 Season: 4-12; No Playoffs

The 49ers had very high hopes for the 2018 season as quarterback Jimmy Garoppolo was finally going to be the starter for the entire season. Jimmy G had shown many flashes when playing for the Patriots and in the few games he started in 2017. Unfortunately, the season ended relatively quickly when Garoppolo got injured in week 3. It turned out that his ACL was torn because he decided to try and get a few extra yards instead of stepping out of bounds. The 49ers would go on to lose that game and then five more in a row before beating up on the pathetic Oakland Raiders. Back up QB's, Nick Mullens and C.J. Beathard tried to lessen the blow, and honestly Mullens looked relatively competent but the defense was bad, the offense wasn't great, the season was over.
This offense has potential to be a top ten unit in the NFL. The offensive line is decent and has a terrific tackle duo in Joe Staley and Mike McGlinchey. If Weston Richburg can finally stay healthy, it would just add to the line's competency. The receiving core around Jimmy G has been very intriguing all summer long. Dante Pettis has been confirmed as the starter but reports prior to that have been a bit worrisome. San Fran drafted Jalen Hurd and Deebo Samuel who could prove important much later in the season and of course they have speedster Marquise Goodwin. Their running back trio of Tevin Coleman, Matt Breida, and Jerick McKinnon dropped to two as McKinnon will be starting the season on the IR. Coleman was signed this off season but don't be surprised if Breida wins this job after the first couple weeks. This offense and probably this team all hinges on Garoppolo. If he can improve and display why the 49ers gave him that fat contract, playoffs may be in reach.
Defensively, San Francisco tried to add some bigger name pieces this off season. They acquired pass rusher, Dee Ford from Kansas City, drafted pass rusher Nick Bosa second overall in the draft, and signed linebacker Kwon Alexander from Tampa Bay. The front 7 with these additions should be very stout, but the secondary is what is worrisome. They only added corner back, Jason Verrett. Verrett has talent, but is always injured. He's played in 25 games out of the possible 64 in the last four seasons. The other cornerback spots will be manned old Richard Sherman and Ahkello Witherspoon. The secondary could be one of the worst in the league.
Break-Out Candidate: Dante Pettis-  Pettis will be the go-to-receiver in this offense. He can play all over the field and has explosiveness to take screens down the field. With George Kittle being the focal point of the defense's game plan, it should open up plenty of opportunities for Pettis.
Best Case Scenario: Early Playoffs Exit– This will look similar to Arizona's; The offense is what will carry them to the playoffs. However, everything would have to break correctly for this to actually occur. San Fran's defense was terrible last season, and while I think it will definitely progress, I'm not sure either side would improve enough to go far into the playoffs.
Prediction: No Playoffs– Most likely will be third in the division, could see a 6-10 type season.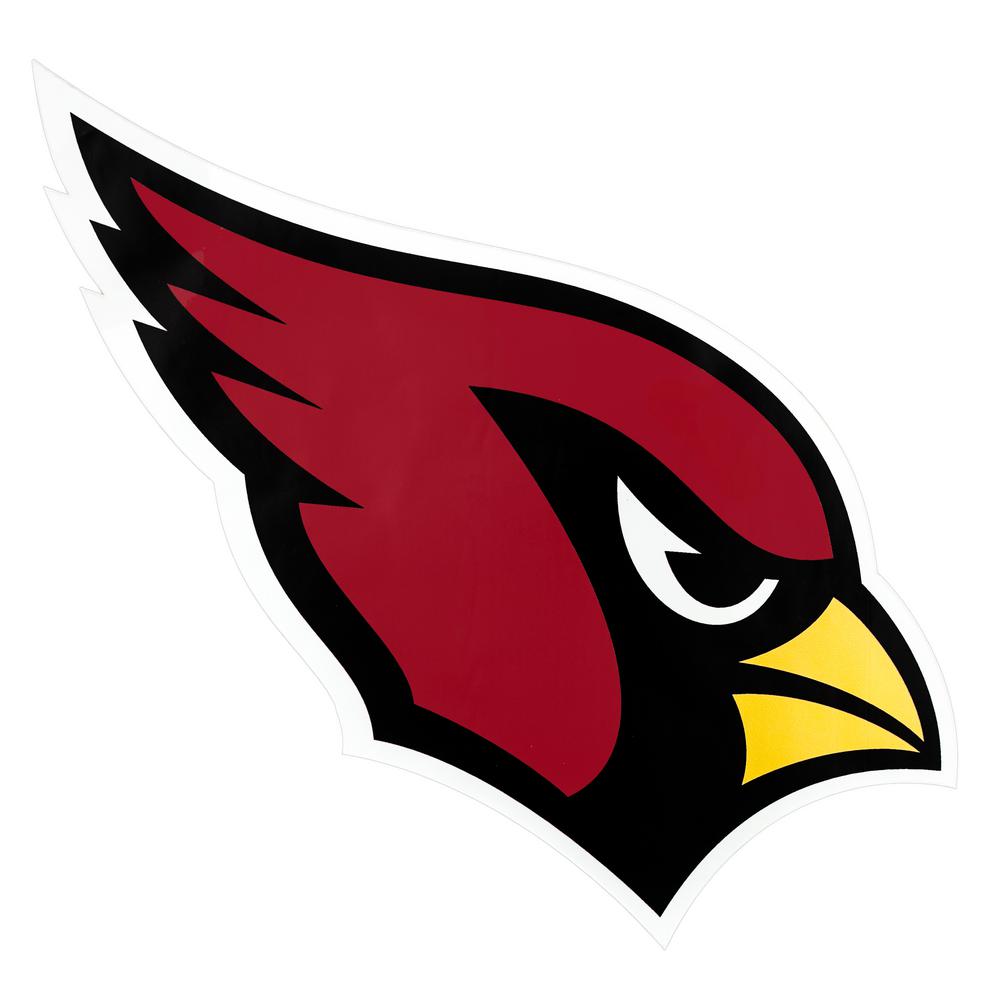 Arizona Cardinals

2018 Season: 3-13; No Playoffs

Arizona struggled during the entire 2018 season. The defense wasn't good, and somehow the offense was even worse. It might've been one of the worst offenses I've ever watched since the Jeff Fisher Rams. However, that team is now gone. Former head coach, Steve Wilks has been replaced by college wonder kid, Kliff Kingsbury. Offensive coordinator, Mike McCoy was fired and replaced by Byron Leftwich who was then fired and is now replaced by Tom Clements. Clements won't be calling plays however, this offense belongs to Kingsbury. Kingsbury was brought in to transform this offense in a way that Sean McVay and Kyle Shannahan did before him. While there will be plenty of growing pains, and a high probability this doesn't work out, it'll be very appealing to watch, and could turn the Cardinals into a halfway decent team.
Kingsbury will have his hands full with this roster. Offensively, he drafted Kyler Murray first overall. I'm a big Murray believer, and would argue he could be a top ten quarterback this season, but it'll be a difficult road. The offensive line has been abysmal the last few years and was rated at the bottom with the Texans last season by PFF. They've added JR Sweezy and Marcus Gilbert to the right side, however I don't think it'll push them into the top 20 from those moves alone. The line should still look better just because of the play calling and Murray's foot speed. Rosen didn't posses the ability to extend plays and run around in the backfield like Wilson, Deshaun Watson, or Kyler Murray, which ultimately led to destruction for the Cardinals. The playcalling was horrendous and shut down the all-pro David Johnson. Johnson saw his yards from scrimmage drop 35% from his 2016 season (was hurt all of 2017). Receivers Larry Fitzgerald and Christian Kirk should see more targets than last season and are good bets to have improved numbers.
Defensively, I'm not entirely sure how good this group will be. Lots of the front seven has been revamped, adding Terrell Suggs, Rodney Gunter, Zach Allen, and Jordan Hicks. Suggs is old now but was still a very good pass rusher last season and Jordan Hicks is a starting caliber linebacker but struggles to stay healthy. In the secondary, Arizona brought back DJ Swearinger after he was released by the Redskins for "voicing his opinion" on the team. They also drafted corner Byron Murphy to play across Patrick Peterson (once his suspension ends). Peterson is a top zone corner in the NFL and Murphy was the top zone corner in college last season, so they could make a fun pairing.
Break-Out Candidate: Christian Kirk- Kirk was a rookie last year who was in a terrible situation like the rest of the roster. He's got lots of skill and has the ability to play both in the slot and outside. He's already the second best receiver on this team, and could argue he'll be the best looking back when the season concludes.

Best Case Scenario: Early Playoffs Exit– There is a chance that Arizona kills it offensively. Kingsbury is going to be the direct opposite of Mike McCoy and the offense that was around in 2018. The defense is going to be below average, so even if this offense skyrockets into the top 5 or 10, a wildcard might barely be in reach. This is absolutely the best best best case scenario.

Prediction: No Playoffs- I don't think they'll have what it takes to be a top 2 team in this division, and honestly will probably be the in the cellar.
Final Standings
1. Los Angeles Rams
2. Seattle Seahawks
3. San Francisco 49ers
4. Arizona Cardinals