---
Previous Division Previews: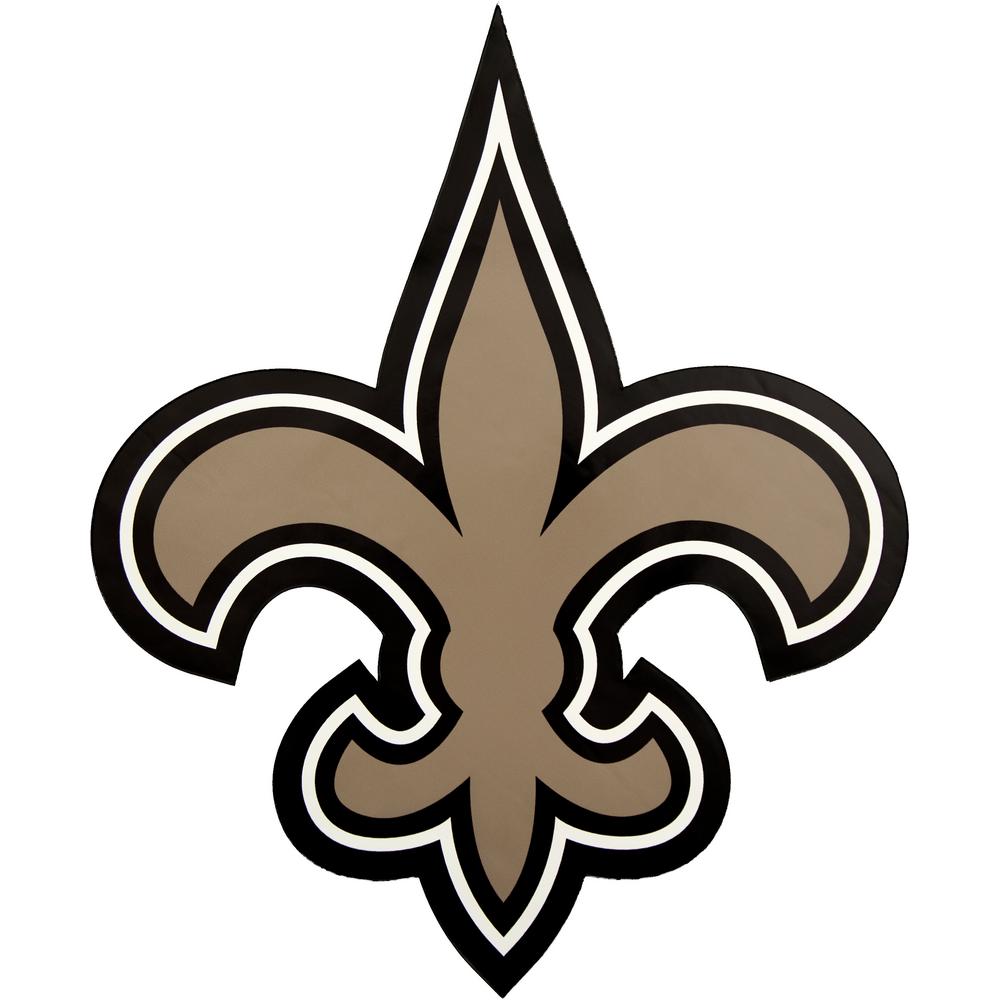 New Orleans Saints

2018 Season: 13-3; Lost to Los Angeles Rams in playoffs

Coming into the 2018 season, the New Orleans Saints were considered a NFC contender. When you glanced at their roster, one could tell right away that this had the makings of complete offense. With future hall of fame quarterback, Drew Brees taking up the reigns, he wasn't tasked with carrying the entire offense himself like other quarterbacks might. Brees was surrounded by a top offensive line, arguably the best receiver in football (Michael Thomas), and an excellent running back duo in Mark Ingram and Alvin Kamara. Brees showed how he could flourish even as his career nears the end. The defense, while not quite as incredible as the offense, improved as the year progressed. After letting the Ryan Fitzpatrick led Buccaneers score almost 50 points on them and then tying the 'Pre-Baker' Cleveland Browns, the defense buckled down and finished 11th in DVOA. As every NFL fan knows, the Saints were on the unlucky end of a very poor referee gaff that would've all but guaranteed New Orleans a trip to the Super Bowl. Luckily for the Saints, I don't believe their Super Bowl window has concluded just yet, and I'd even argue they're better than they were in 2018.
The Saints lost multiple starters on the offense, none more important than center Max Unger. Unger's retirement is a cause for concern. Since his arrival in the Jimmy Graham trade, the Saints offensive line turned around massively and has been consistent year after year. For a shorter QB like Brees, it can be a bit more difficult finding throwing lanes which Unger played a key role in. I expect New Orleans to end up starting rookie guard/center Erik McCoy in the middle. McCoy was a beast for Texas A&M and one of my favorite interior offensive line prospects in the draft class. The other big name loss for this unit was running back Mark Ingram who signed with Baltimore back in March. Ingram was a very consistent, between the tackle type back, but I don't think it'll be too difficult to find a successful replacement. The Saints have brought in Latavius Murray to win that spot, and quite honestly I think he's an upgrade from Ingram and can help keep star running back Alvin Kamara fresh. Murray ranked as the best running back from the goal line last year. This offense will continue to lean on playmakers Alvin Kamara and Michael Thomas who were two of the best in 2019, but another interesting addition is Jared Cook. Cook is athletic enough to separate from linebackers and too big for most safeties.
Defensively, New Orleans appear stronger than last season. Besides Cameron Jordan, the rest of their starting lineup is still on the upswing of their careers and having another year of experience under their belt can only be a good thing. Defensive end, Marcus Davenport is one I'm watching to see if he can improve. The Saints traded up to select him in the 2018 draft, but he dealt with injuries for the majority of the season. Their secondary is led by standout corner, Marcus Lattimore and safeties Marcus Williams and Vonn Bell. New Orleans also added Chauncey Gardner-Johnson in the draft which gives the Saints the ability to play three quality safeties at once.
Break-Out Candidate: Eli Apple- Apple played much better once joining the Saints. He won't have the pressure to become the top corner with Lattimore across the field, and hopefully he can continue to take steps forward with the Saints.
Best Case Scenario: Super Bowl Winner– The Saints were a pass interference call away from winning the ship last year. Their roster arguably got better, and with a bit more luck, they could win the trophy.
Prediction: Wildcard- Like in the NFC North, this division will be much tougher than last season. I still think the Saints win it, however their record may be a bit worse. The arm strength of Brees is something to genuinely be worried about, I see them losing in the divisional round.
Atlanta Falcons

2018 Season: 7-9; No playoffs

The Falcons were both unlucky but also just plain bad at important junctions of the game which is why they ended up far below what many projected. It started week 1 against the Philadelphia Eagles when Atlanta saw their best defensive player, linebacker Deion Jones go down with a foot injury and safety Keanu Neal tore his ACL. Just a few weeks later, free safety Ricardo Allen saw his season end with a torn achilles. The entire middle of the defense was decimated in less than a month. The defense never had potential of being a top 5 unit, but these issues inevitably landed them adjacent to the cellar spot of DVOA, 31st.
If Atlanta was going to struggle defensively, obviously the offense would have to step up, like it did during the Super Bowl run back in 2017. However, the big difference between 2017 and 2018 was the offensive coordinator. Steve Sarkasian took over as the playcaller and it wasn't anything more than unspectacular. The worst part was their red zone offense. According to Warren Sharp, Atlanta's offense was 28th inside the ten-yard line and 31st inside the five-yard line. He cited the "inability to connect with Julio Jones" as a big reason. Jones only had three catches when he lined up near the end zone.
Besides the aforementioned players returning from injury, the Falcons don't have too much talent incoming this season except for on the offensive line. The last few years, the Falcons have thrown out one of the worst lines on the field, and have seen Matt Ryan get drilled constantly. Atlanta decided to do an overhaul to their offensive line by adding several new players: Chris Lindstrom, James Carpenter, Jamon Brown, and Kaleb McGary. The biggest addition though might be new offensive coordinator Dirk Koetter. Koetter struggled as a head coach for Tampa Bay but has shown the capability to run a high powered offense. Now he's got upgrades all over the field in Atlanta vs. Tampa Bay and hopefully he can put an end to the red zone woes that have plagued the Falcons. This offense has the ability to be a top tier offense led by Matt Ryan. Ryan is surrounded by loads of talent including Julio Jones, Mohamad Sanu, Calvin Ridley, and running back Devonta Freeman.
Defensively, this team does have talent besides Deion Jones, Keanu Neal, and Ricardo Allen. They recently extended wrecking ball defensive tackle, Grady Jarrett and surround him with young edge rushers, Vic Beasley Jr. and Takkarist McKinley. Desmond Trufant continues to lead the secondary as their number one corner. Trufant has shown he can be a very good corner, but he really hasn't taken that next step that many thought he would.
Break-Out Candidate: Takkarist McKinley- It was difficult to find a true breakout as I didn't believe Calvin Ridley would count. Tak McKinley showed improvement over last year. He's probably the best edge rusher on the team already with Vic Beasley Jr. being such a disappointment. McKinley has 13 sacks in his first two seasons, lets see if he can add another 10 to that number.
Best Case Scenario: Playoff Team- The Falcons have the pieces to be a playoff team. The offensive line was horrendous last season, but should be improved. They were very unlucky and were plagued by injuries defensively which should also get better. The offense has top 5 potential depending on the play calling.
Prediction: No Playoffs- Even with an improvement, they still have the Saints in the division which means they more than likely won't be winning the division title. I also believe they'll be below Carolina this season with a healthy Cam Newton.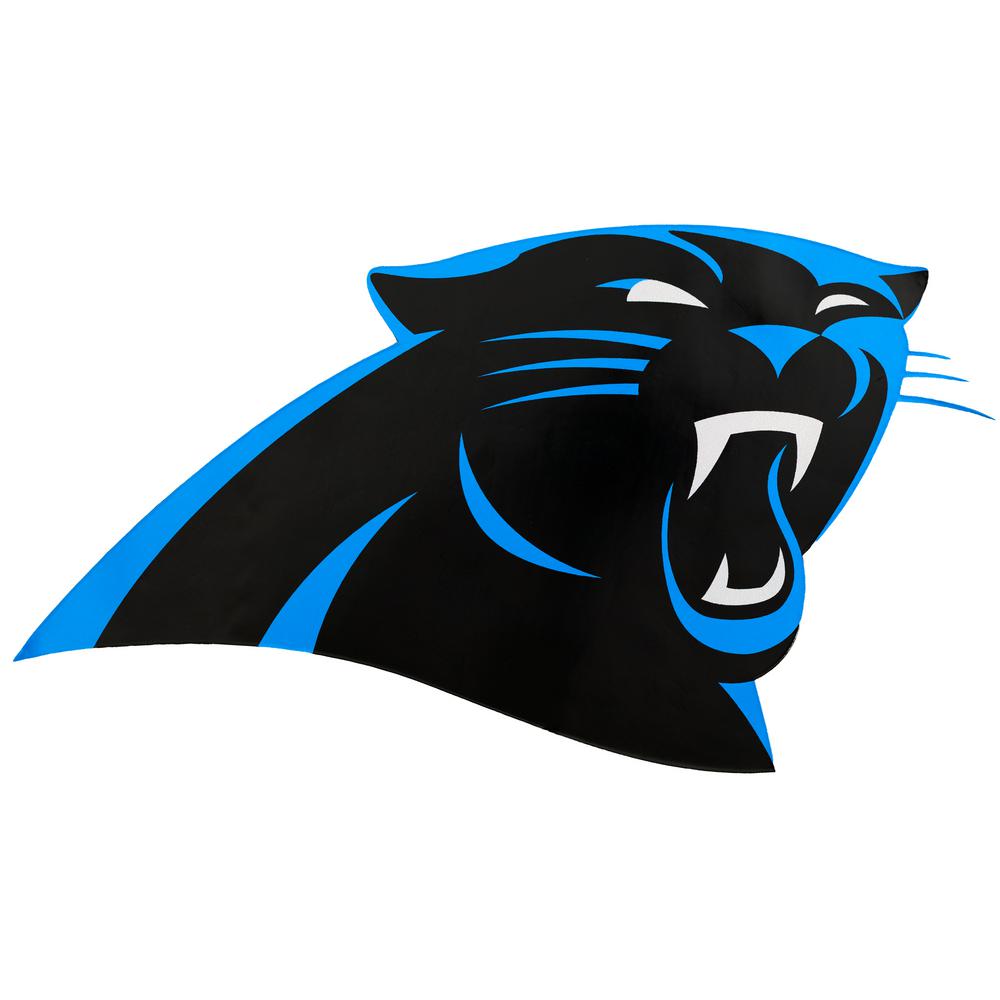 Carolina Panthers

2018 Season: 7-9; No playoffs

The Carolina Panthers looked like a contender halfway through the 2018 season. They started out at 6-2 beating teams through offense (scoring 42 vs. TB and 36 vs. BAL) and also defense (holding DAL to 8 and PHI to 17). The play calling under Norv Turner was much better than most people expected and Christian McCaffrey was looking like a work horse back. However, in their week 10 match up against the Steelers, star quaterback, Cam Newton took a ferocious hit on his throwing shoulder. Newton said later that he "couldn't throw the ball further than 30 yards, no lie," and it showed. They started attacking much closer to the line of scrimmage and defenses started cheating, leaving the deep ball vulnerable. Due to the health of Newton's shoulder, Carolina could never take advantage. The Panthers would lose their next six games before beating the Saints and their backups in Week 17.
Roster construction concerned, the Panthers really only lost one starter on each side of the ball. Right tackle, Matt Kalil was released by the Panthers which was a wise move after giving him an albatross of a contract. If healthy, Carolina has a top ten offensive line. Adding Matt Paradis at center will be a big help for Cam Newton and the run game. They even drafted Ole Miss tackle, Greg Little for depth but with the potential of a future starter in this league. Obviously Newton's health is the most important topic of this offense, but number two is the development of the receiver duo: Curtis Samuel, and D.J. Moore. Both are young receiving threats who are not only good route runners but are fantastic players in space and with the ball in their hands. Many people having been raving about Curtis Samuel's performances in training camp and think he could be the next go-to-guy for Cam Newton.
The Carolina defense should improve like the offense. They did lose stud linebacker, Thomas Davis, however I expect Shaq Thompson to take a much bigger role now next to stud all-pro, Luke Kuechly. The defensive front should be straight up nasty, especially if some of the older veterans additions like, Gerald McCoy and Bruce Irvin can stay healthy. Those two with: Kawaan Short, Mario Addison, and Dontari Poe could give nightmares to opposing offensive lines. The secondary is probably the biggest defensive question mark. Donte Jackson looked real good for much of the year but definitely had his lapses. Tre Boston is a good center-field type safety who'll give freedom for Eric Reid to play down in the box more often.
Break-Out Candidate: Curtis Samuel- Samuel didn't play every game in 2018, and his stat line was definitely hurt by Cam Newton's injury, however he was rated one of the best all around route runners by Matt Harmon's Reception Perception last year, and will more than likely improve.
Best Case Scenario: Super Bowl Contenders- I really think Carolina is heavily underrated. They were 6-2 through 8 games before Cam's shoulder collapsed. They've added some quality pieces and could contend.
Prediction: Wildcard; Loss in Playoffs- I see this team sneaking above Atlanta in the standings and getting the second wild card spot. However, I don't think they'll have enough to get past the juggernauts of the NFC.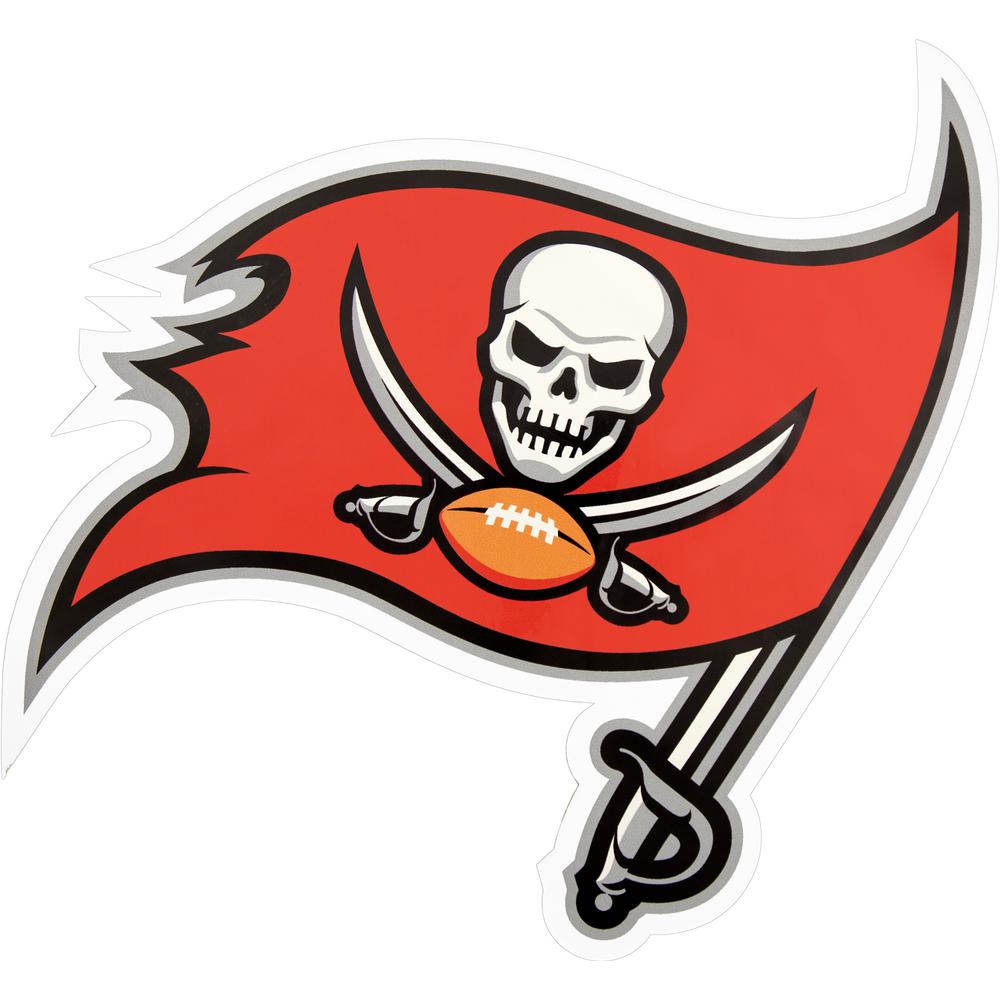 Tampa Bay Buccaneers

2018 Season: 5-11; No Playoffs

Tampa Bay's 2018 season was filled with god-awful defensive play and a high variance of offense. We saw both Jameis Winston and Ryan Fitzpatrick have success and both play terribly with mindless turnovers and poor decision making. Fitzpatrick looked great at the beginning of the year, even beating the Saints and Eagles in weeks 1 and 2. Eventually though, it really didn't matter as they would lose seven of their next eight, allowing over 37 points per game in that span. Not all of this was on the defense, there was plenty of turnovers and poor red zone offensive play calling. It was just bad all around, but there is reason for optimism. His name is Bruce Arians.
Bruce Arians is ending his retirement to replace Dirk Koetter as head coach. This is a very important change considering the Tampa Bay franchise was only going downhill, and at best was a mediocre team. Arians brings new ideals and has proven he's an incredible offensive mind who has leadership skills that can run a team. A quick Bruce Arians history list: He was the offensive coordinator for the Steelers and won two super bowls, Colts OC and also an interim head coach (where he was better than their actual coach, Chuck Pagano and went 9-3), Cardinals head coach where they lost in the Super Bowl and resurrected Carson Palmer's career. Arians will have plenty to play with offensively on this team. The offensive line is still an issue considering DVOA rated them 31st out of 32, but Arians has the capability to work around that. The offense has lots of weapons like Mike Evans and Chris Godwin who I expect to both go over 1,000 receiving yards with ease. Former first round pick, O.J. Howard has the talent to be the best tight end in the entire NFC, and we should see much more of him now than we did in the past. The run game is a bit of a question mark with Ronald Jones and Peyton Barber, I honestly have little idea of who will be starting by week 5 or 6. With the departure of Ryan Fitzpatrick, this is once again Jameis Winston's team. 2019 might be the last opportunity Winston has to lead this team so he better make the most of it.
Defensively, this team isn't playoff caliber. They were last in DVOA and despite adding a few pieces, I don't think the impact will be enormous enough to push them near the top 10. The strength of this defense is the linebacking core. Assuming Lavonte David is healthy after his meniscus surgery, he and top five draft pick, Devin White make a dangerous middle linebacker pairing. David has shown he can be a fantastic middle linebacker but has battled various injuries in the past few seasons. The defensive line looks to be improved with the additions of Shaquil Barrett and Ndamukong Suh, however defensive end Jason Pierre-Paul has already been ruled out for an indefinite amount of time with a neck injury. The secondary will rely on young corners, Vernon Hargreaves and Carlton Davis to take next steps but I'm not sure either will ever be a shut down corner.
Break-Out Candidate: Chris Godwin- I expect a huge breakout for Godwin as was very solid last year despite limited snaps. Now with Bruce Arians running the offense, it'll be much more fluid. Arians has already said Godwin won't be taken off the field.

Best Case Scenario: No Playoffs– With a better head coach and offense in Arians, I could see possibly 7 or 8 wins this year. One thing we haven't discussed is the difficulty of this division, It really doesn't do them any favors.

Prediction: No Playoffs- The Bucs should be able to get a few more wins with Arians in the fold. However, that defense is just so bad I don't see the playoffs in their future.
Final Standings
1. New Orleans Saints
2. Carolina Panthers
3. Atlanta Falcons
4. Tampa Bay Buccaneers