Previous Division Previews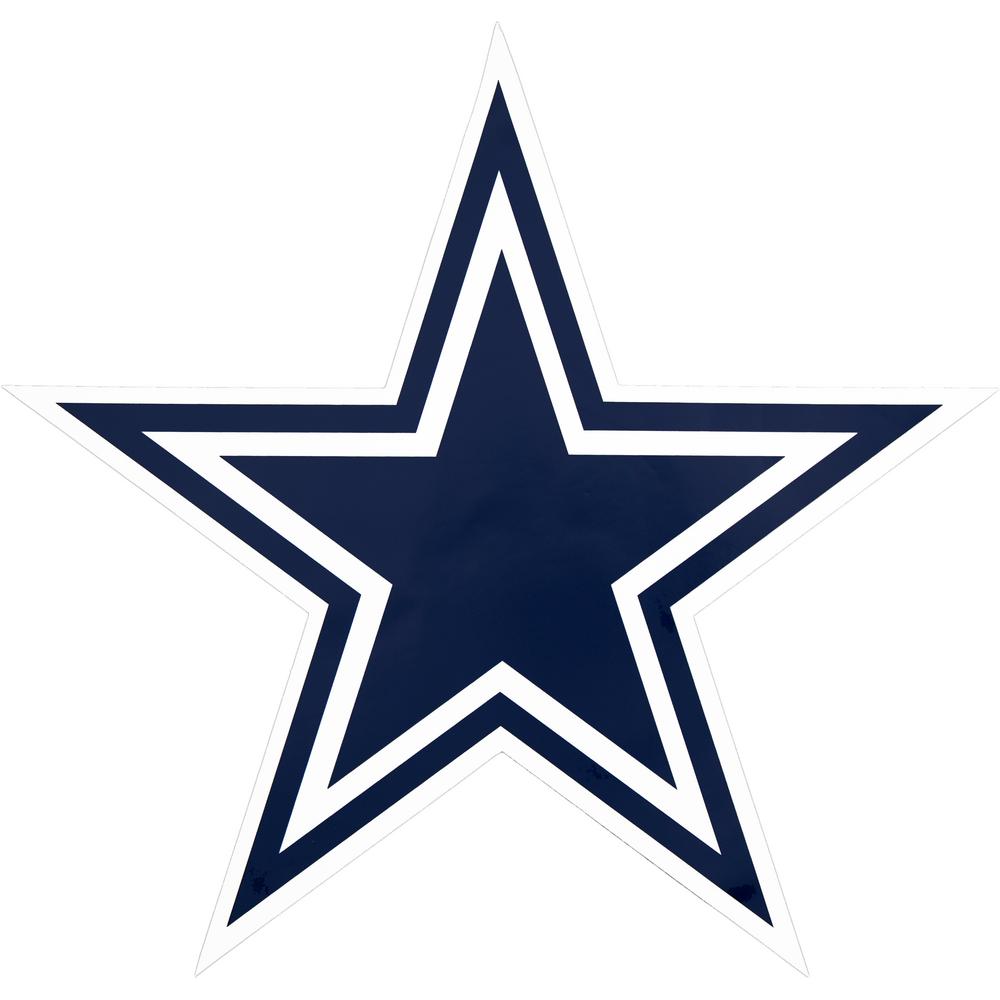 Dallas Cowboys

2018 Season: 10-6; Lost to Los Angeles Rams in playoffs

The 10-6 record that the Dallas Cowboys boasted at the end of the regular season surprised many people including myself and secured a playoff berth as the top dog in the NFC East. Dallas' success can be attributed to a few different things: growth and development of young linebackers, Leighton Vander Esch and Jaylon Smith, Amari Cooper's rebirth in Dallas, and luck. According to Warren Sharp, the Cowboys won nine games in 2018 by single score games. Only one team EVER has won more single score games in a season. Sharp points out that this was due to a terrible performance after halftime. "From Weeks 10-17, they led by a combined halftime score of 46-10 but were outscored 37-10 in the third quarter." The biggest cause of this appears to be how much worse their offense was in the second half. After halftime, Dallas would go super conservative on first down, which created a longer 2nd and 3rd down, and eventually more punts and fewer points. The Cowboys were able to overcome their third-quarter droughts by narrowly pulling wins out. However, after beating the Seattle Seahawks in their first playoff game, they ran into the eventual NFC Champions and lost to the Los Angeles Rams.
The Cowboys return every offensive starter except for slot receiver, Cole Beasley. Beasley is now replaced by former Pro Bowler, Randall Cobb, however, due to injuries, this is more of a downgrade than anything. Top running back Ezekiel Elliot, is currently holding out of training camp which could be an issue, but I expect a deal to be done by August 6th. This is a bit different than what Le'Veon Bell went through last year because Bell didn't actually have any contract when he was holding out as he never signed the Franchise Tag. Elliot's situation is different as he is currently on his rookie contract. Therefore, he's liable to be fined for missed training camp and practices, but most of all, if he doesn't arrive by August 6th, he won't accrue a year on his contract which prolongs the contract expiration another year. If Elliot does miss time, I'd assume a timeshare of Darius Jackson and rookies Tony Pollard and Mike Weber to take over. Something that shouldn't be slept on is the return of All-Pro center, Travis Frederick. Frederick is arguably the best center in the NFL when healthy, and it appears he'll be good to go for the start of the year after missing all of 2018. One thing to note is, it'll be interesting to see how new Offensive Coordinator, Kellen Moore does calling plays this season. I hope to see him become more aggressive on first downs and use Dak Prescott's legs often. Jason Witten is also returning from the booth (thank the lord…he was bad).
The defensive side of the ball is consistent with last year's. Under coordinator Rob Marinelli, this defense should be a top 10 unit. DeMarcus Lawrence was given a hefty deal, but with 25 sacks over the past two years, it's well deserved. Cornerbacks, Byron Jones, and Chidobe Awuzie are needed to take the next steps in this defense for it to really move forward. Jones was someone who looked like the next great back in Dallas but has regressed a bit since then. Leighton Vander Esch and Jaylon Smith are close to the best linebacking duo in the NFL if they aren't already. Smith's improvement year after year has been fantastic to watch considering he had that horrific knee injury in his last college football game.
Break-Out Candidate: Michael Gallup– I liked Gallup coming out of school, bringing in Amari Cooper for a full season and new OC Kellen Moore should help give Gallup more looks. Gallup even had multiple plays last season where he was open by Dak missed him.
Best Case Scenario: Playoffs– The Cowboys don't have the offensive firepower to compete for the Super Bowl, however, this defense and a slight improvement in the offense could definitely carry them to the playoffs.
Prediction: No Playoffs- I expect some of the single score wins to regress back to the mean, and the Eagles will have Carson Wentz returning, Dallas will more than likely finish second around 8-8 or 9-7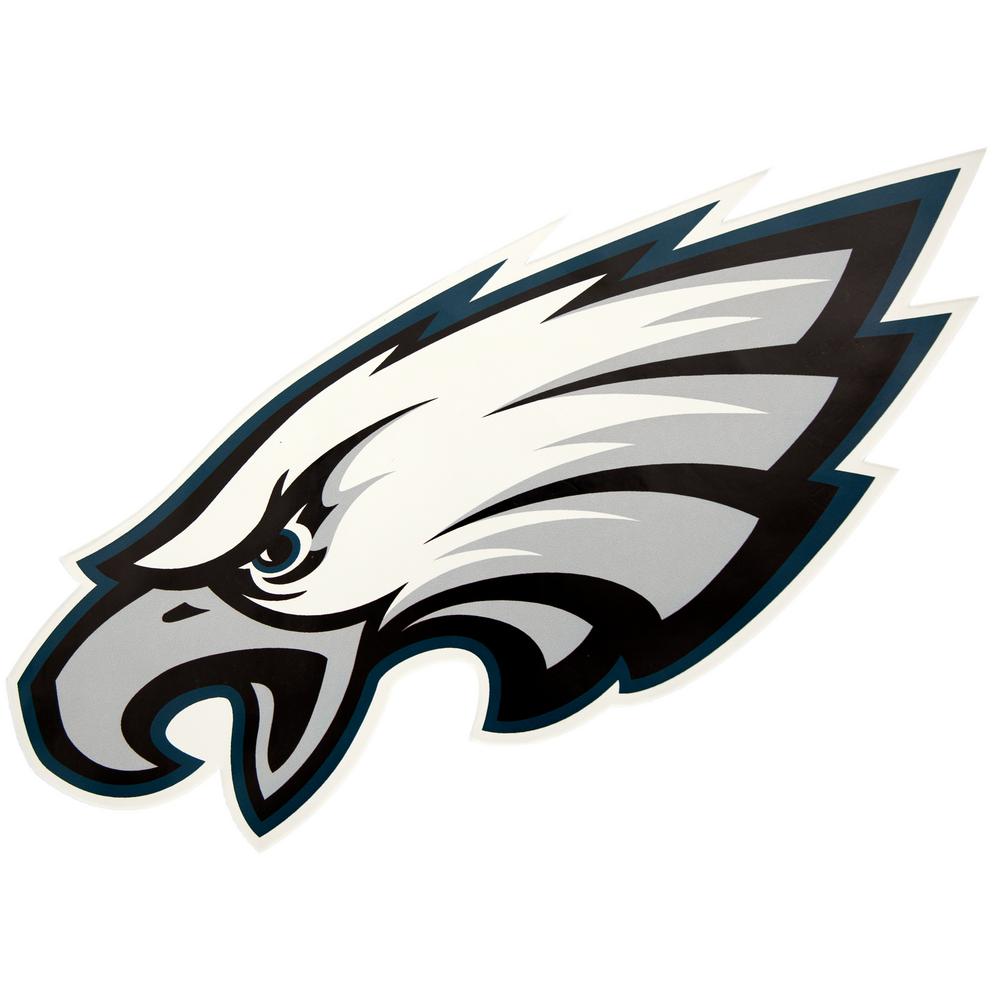 Philadelphia Eagles

2018 Season: 9-7; Lost to New Orleans Saints in playoffs

The Philadelphia Eagles battled injuries all season, and most importantly to their quarterback, Carson Wentz. The Eagles and Wentz started out slowly to begin the 2018 season at 5-6 and then, unfortunately, Wentz went down with a knee injury and Nick Foles stepped in. Despite winning the Super Bowl with Foles the year prior, there wasn't enough Foles magic to get them through the playoffs.  With Foles in the game, the Eagles leaned on their defense to win games, and it was successful. In the last six games, Philadelphia's defense held teams under 30 points every game except for one 30 point game by the Texans. The defense is still one of the best, and with Wentz back there's a chance the offense can match it. In the offseason, Wentz was given a giant new contract and whether you think he's worth the money or not, they had to do it.
Offensively, unlike Dallas, this unit has a few differences to the skill positions specifically compared to the 2018 unit. Carson Wentz returning is obviously a huge boost, but the Eagles have added DeSean Jackson to the passing game which I love. Jackson is still a top tier deep threat, almost always improving the quarterback's numbers as soon as he steps on the field. Golden Tate's departure is the opening that the Eagles needed to bring in another receiver, this time a deep threat. Running back wise, the Eagles drafted Miles Sanders from Penn State and brought in former Chicago Bears Jordan Howard. Howard, Sanders, & Sproles make up this deep backfield with Josh Adams, Corey Clement, and Wendell Smallwood fighting it out for a spot on the roster. Tight ends Zach Ertz and Dallas Goedert are two of the biggest targets in the league and only add to the weapons that the Eagles have. Ertz already set the record for receptions by a tight end last season. I wouldn't expect him to keep that pace up in 2019 as the volume won't be there due to Goedert getting more time, DJax in the mix, and tight end pass-happy Nick Foles being gone, however, he'll still be just as important and probably more efficient.
Defensively, this team could be top five in the NFL. They lost two defensive ends in Michael Bennett and Chris Long, but they added Vinny Curry and Hassan Ridgeway to replace them and expect former first-round pick, Derek Barnett to take a big step this year. Run stuffer Haloti Ngata retired but I don't think that's a big loss considering Ngata wasn't close to his prime. Lastly, the only other loss was Jordan Hicks who has already been replaced by Zach Brown. Brown was released by the Redskins because…they are the Redskins and quite frankly aren't smart. Brown is a top-five inside linebacker in the NFL and should flourish in this defense next to Nigel Bradham. If there was a weakness, it would probably be the cornerback spot. Ronald Darby, Jalen Mills, Sidney Jones, and Cre'Von Le Blanc man that position but have battled injuries and all have been inconsistent.
Break-Out Candidate: Miles Sanders– It might take him a few weeks to win the job, but even with a bit lower volume than most running backs, he could be a back that gets close to or over 1000 yards this season.
Best Case Scenario: Super Bowl Winner- This team is probably the best on paper and could definitely return as a champion like in 2017.
Prediction: Super Bowl Loser- A Super Bowl between the Chargers and Eagles would be epic, but I have LAC winning it.
Washington Redskins

2018 Season: 7-9; No Playoffs

The Washington Redskins are a mess, after trading quarterback Kirk Cousins, they acquired Alex Smith separately, but he went down with a freak injury that not only ended his season but may have finished his career. They currently have the worst front office in the NFL led by owner Dan Snyder and president Bruce Allen. Their front office has been terrible in regards to player relationships, and it really doesn't appear to be getting any better. Winning seven games like they did last year may be a high mark for the next few seasons.
Offensively, the Redskins could have the worst unit in the entire NFC rivaling their rivals, the New York Giants; but at least the Giants have Saquon Barkley. With Alex Smith's injury, it appears that journeyman passer, Case Keenum will start but will more than likely lose the job to the 15th overall pick, Dwayne Haskins. I expect Haskins to endure lots of struggles this season. When you look at the rest of the offense, there isn't much help. The best-receiving weapons include Jordan Reed who has never played a full season due to injuries, Trey Quinn who has nine career catches, and Josh Doctson who has never eclipsed 550 receiving yards in his three-year career. The worries don't stop there either. The offensive line used to be one of the best in football a few years ago, however injuries, departures, and regression have set in. Now All-Pro left tackle, Trent Williams is holding out and demanding a trade in which he blames the training staff for misdiagnosing injuries and a tumor. Williams is still a top-five tackle and his self-removal from the team is a serious issue. The Redskins have signed Donald Penn to replace Williams, however, Penn is now 36, and isn't nearly as good as Williams. The one intriguing piece on the offense is Derrius Guice. Guice was drafted in round two last year but missed the entire season as he tore his knee and then had an infection post-surgery. Guice is a talented back, but most likely won't see a full workload due to his injury, Adrian Peterson and Chris Thompson, and the fact that Washington will be playing from behind most games.
Unlike their offense, The Redskins have a very respectable defensive unit. Even though they released both starting middle linebackers (Zach Brown & Mason Foster), the defense is still formidable. They have a very ferocious defensive line. Matt Ioannidis is one who has gotten little if any media attention. Ioannidis has shown the ability to not only stop the run but to generate pressure up the middle. The starting four next season should include Montez Sweat, Jonathan Allen, Ioannidis, and long-time Redskin, Ryan Kerrigan. They'll continue to give offensive lines fits. The secondary is more middle of the road, led by former All-Pro Josh Norman and newly signed safety Landon Collins. Both Norman and Collins are overpaid currently but are still very productive players, just not ones that you'd consider top three or five.
Break-Out Candidate: Trey Quinn- Quinn has already been shining in camp, and honestly who else are they going to throw to? It's Quinn and the injury-prone Jordan Reed. Rookie QB's love slot receivers.
Best Case Scenario: No Playoffs– The defense actually has a chance to be solid. If Haskins can withstand the pressure and there is a semblance of a consistent run game they could push for six or seven wins.
Prediction: No Playoffs- This team is going to be right there for the worst in the NFL title.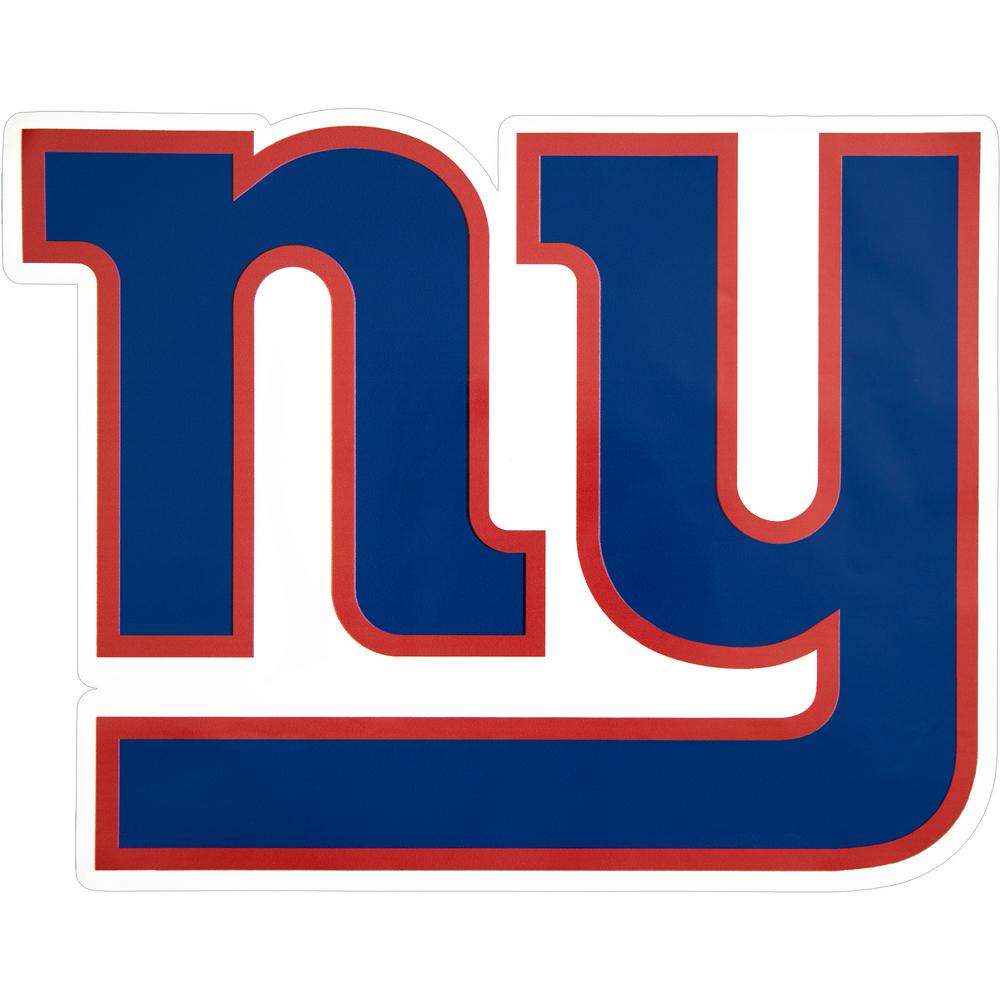 New York Giants

2018 Season: 5-11; No Playoffs

Pat Shurmur took over for Ben McAdoo last season and the results weren't the best. The Giants ended up with only five wins however I don't think Shurmur deserves much of the blame. For one, the roster he inherited really wasn't very good. There were some bigger names who were on bad contracts like Eli Manning, Janoris Jenkins among others that slowed the development of younger players. But the biggest obstacle was ownership and the front office. Weekly, Eli Manning, and Odell Beckham Jr. were brought up at press conferences. Manning's rapidly deteriorating play and Beckham's boisterous personality clouded the team all year. Despite being in the headlines, many (including myself) believed Beckham was worth any headache he brought because he was arguably the best receiver in football and an unstoppable weapon. Beckham would eventually get hurt and miss the last four games of the year. Eli Manning, on the other hand, was terrible, he was washed up, everyone knew it. Ownership, however, decided that Manning should play out most of the season because of his past accolades and performances instead of letting rookie Kyle Lauletta get a chance to start and get playing time. Now currently, Odell Beckham Jr. has been traded and Eli Manning is still the starter.
The loss of Beckham Jr. will be a big one, a spot that won't be filled for a long time. The Giants brought in Golden Tate who has been suspended four games but he is a slot receiver anyway. Sterling Shepard who is also best out of the slot is more likely going to have to play outside much more often with Beckham's departure. I expect the tight end, Evan Engram, to garner even more targets. Engram is a very solid option in the passing game but his blocking ability is still pretty porous. Eli Manning's time may actually be coming to a close as general manager Dave Gettleman drafted Duke prospect, Daniel Jones in the first round. Many people aren't fans of Jones as he looked more like a third or fourth round talent, but maybe he can fit with Shurmur's offense and behind a good offensive line that Gettleman has put together. Lastly, we can't forget about Saquon Barkley. Barkley is the lone bright spot for this offense. One could even argue that Barkley is the best back in the NFL. Barkley's ability to break a two-yard loss into a 60-yard touchdown is reminiscent to Barry Sanders in his prime.
Defensively, the Giants are finally going younger, however, there could be a bit of a learning curve. They were one of the worst defenses last season and traded their best pass rusher Oliver Vernon and run stuffer Damon Harrison away, and then watched Landon Collins leave in Free Agency. Rookies Dexter Lawrence and DeAndre Baker will be thrown right into the fire. Lawrence will be tasked with the run-stuffing role that Harrison filled, but the Giants also hope he can be more than a one or two down lineman. Baker has some really good cover skills in his game at cornerback and will be fun to see him develop as the year progresses. The Giants also added Jabrill Peppers in the Beckham trade, however, I'm not sure Peppers is even close to what Landon Collins was when he was in New York.
Break-Out Candidate: Sterling Shepard- With the departure of almost the entire receiving core, Shepard is the number one receiver now. He has flashed potential over the last few seasons. If Manning/Jones can get him the ball, he should lead this team in receiving yards.

Best Case Scenario: No Playoffs– The ceiling for this team is probably seven or eight wins. They may actually be better than some think and I'd probably guess seven. However, playoffs aren't happening.

Prediction: No Playoffs- Hopefully Daniel Jones can get some good playing time and show some improvement, this season isn't about winning but instead, developing.
Final Standings
1. Philadelphia Eagles
2. Dallas Cowboys
3. New York Giants
4. Washington Redskins