Previous Division Previews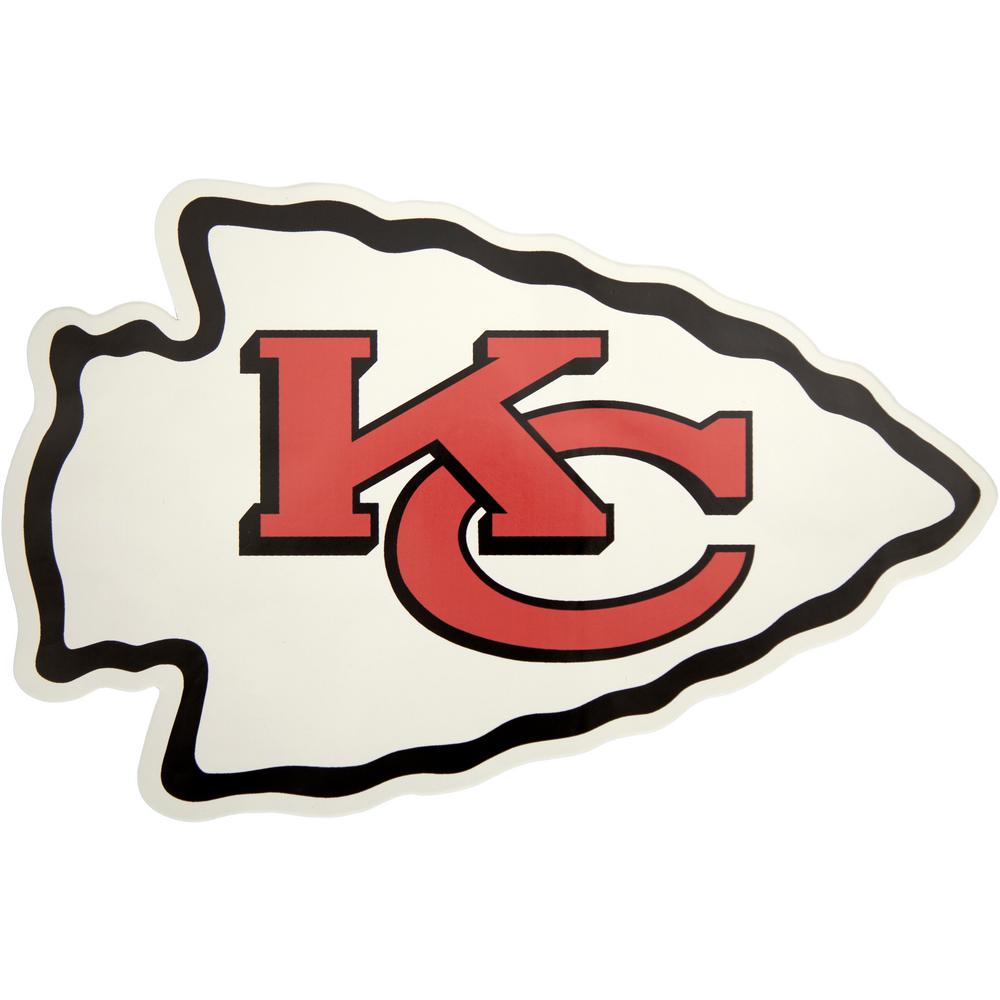 Kansas City Chiefs

2019 Season: 12-4; Lost to New England Patriots in playoffs

The Kansas City Chiefs was the most fun team to watch in the NFL in 2018. Many people believed Mahomes would be an upgrade over Alex Smith now that he was the starter, however very few if any, predicted the meteoric rise that shot Mahomes into the MVP winner last season. Mahomes paired with Andy Reid's offensive genius was a match made in Heaven. The weapons around Mahomes were some of the best in the NFL as well. Tyreek Hill is a burner who stretches the field better than anyone and opens the field up for the other targets underneath and Travis Kelce is the best tight end in football and destroyed defenses in the slot.
The Chiefs had a top running game last season with Kareem Hunt before he was suspended and ultimately released, but with Andy Reid, it really doesn't matter who the running back is, he's going to be successful and so is the offense. The Chiefs finished their 2018 season with a 13-3 record and an Overtime loss to the eventual Super Bowl Champions, New England Patriots in the AFC Championship game.
The Chiefs return the majority of their starters from the past year. Tyreek Hill's current suspension is somewhat worrisome, but it seems like the latest news has been good. It wouldn't surprise me if he doesn't get suspended at all which would keep this offense at the top of the NFL. If Hill does miss games, I suspect that rookie receiver, Mecole Hardman will step into Hill's role. Damien Williams has already been named the starting running back for the season despite the Chiefs bringing in Carlos Hyde.
I anticipate Williams will be heavily used in this offense considering last year Mahomes had the best passer rating on passes around or behind the line of scrimmage last season. The only questionable part to the offense is the Offensive Line. Center Mitch Morse left for Carolina which could cause some issues in 2019. The Chiefs are planning on starting Austin Reiter to replace Morse.
The defensive side of the ball is a much different story for Kansas City. The Chiefs ranked 26th in Defensive DVOA last year, and it ultimately cost former defensive coordinator, Bob Sutton his job. The Chiefs did have a good pass rush last year, but two of their three sack leaders in Dee Ford and Justin Houston are no longer on the roster.
Kansas City has now filled those spots with Frank Clark, who had 13 sacks for Seattle, and Alex Okafor who was a strong rotational end for New Orleans. These two should be great fits next to defensive tackle Chris Jones. Jones was an absolute beast last season, totaling for 15.5 sacks!! Clark and Okafor weren't the only additions, the Chiefs added safeties Tyrann Mathieu and Juan Thornhill to replace Eric Berry and Steven Nelson.
Break-Out Candidate: Damien Williams– As I said above, any running back would find success in this offense. Assuming Williams is the starter for the majority of 2019, I don't think my opinion will change.
Best Case Scenario: Super Bowl– The Chiefs had a top offense last season and I don't think that changes if Tyreek Hill is available. If the defense improves at all it'll get KC a real shot at the Super Bowl.
Prediction: Wildcard team; Loss in playoffs- I have the Chiefs coming in second in the division and ultimately taking a Wildcard spot. Their defense still seems a bit weak and I'm not sure that the offense will be one of the best ever like it was last season. A little bit of a regression is inevitable.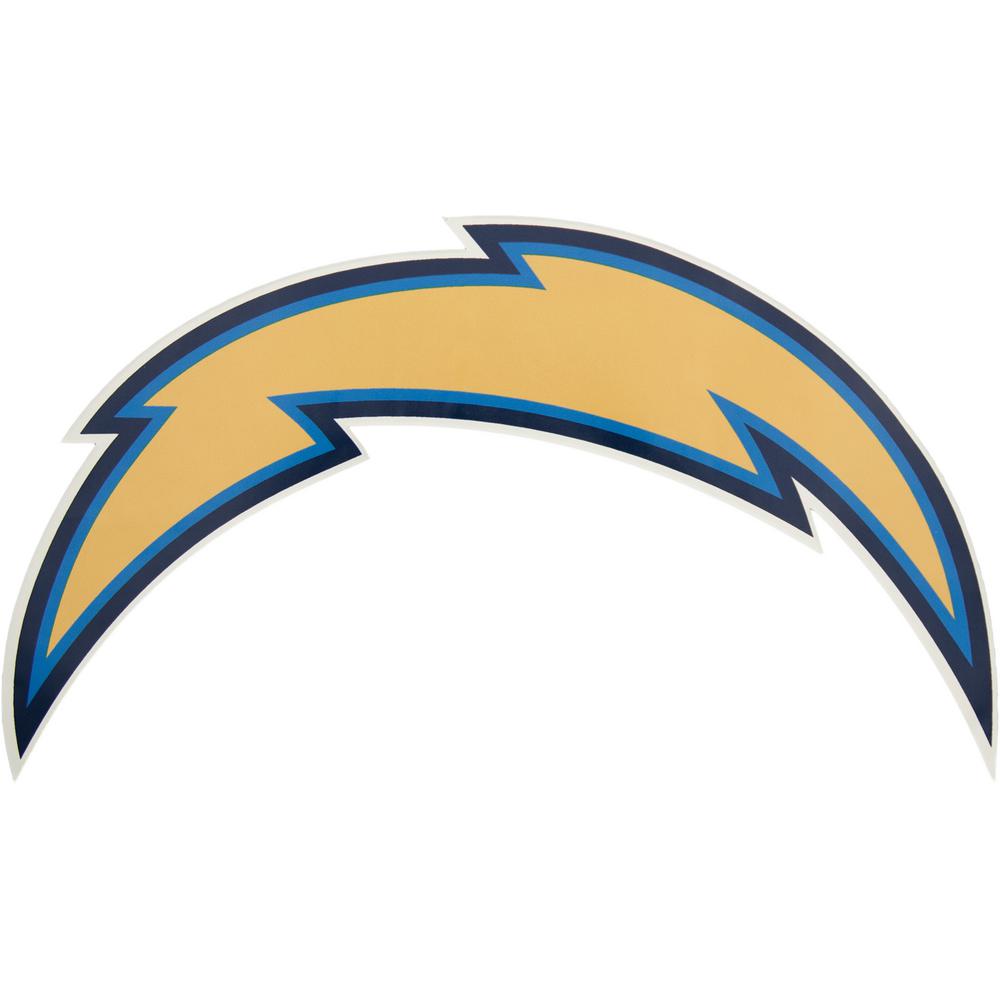 Los Angeles Chargers

2019 Season: 12-4; Lost to New England Patriots in playoffs

In Anthony Lynn's second year as the Head Coach of the Los Angeles Chargers, they were finally able to put it all together. The pieces have been there for a while but bad luck or poor kicking had ultimately ruined seasons for LAC. Rivers is still a very consistent QB and had his best passer rating over his entire career, Melvin Gordon was a solid workhorse back who had double digit scores, and the trio of Keenan Allen, Tyrell Williams, and Mike Williams was one of the best in the AFC. Despite the loss of tight end Hunter Henry, LAC was the third most efficient offense according to DVOA. Defensively, this team was nearly similar in efficiency, ranking 8th. I don't expect either to drop off much at all in the 2019 season.
The only starting player the Chargers lost offensively was Tyrell Williams. More than likely, Travis Benjamin will step into that role, but I wouldn't be surprised if we saw more targets to Mike Williams, Keenan Allen, and injury returnee Hunter Henry. Henry returning is a huge plus for this offense. Henry was a top five tight end two years prior and is a giant upgrade over the grizzled Antonio Gates. With Henry's return, it wouldn't shock me if the Chargers started using different formations and personnel groupings more often.
Besides Williams, there is a potential second loss to this offense…Melvin Gordon. The star running back is currently holding out for a new contract, I expect he wants a deal that's near Todd Gurley's or David Johnson. I definitely wouldn't pay him the money he's looking for because running backs just aren't worth what other positions are in the modern day NFL. It's foolish to give a back $10-$15 million when in all likelihood, they'll be broken down in a few short years. Gordon actually missed four games last season due to injury. In those games, the Chargers went 4-0 beating the: Titans, Steelers, Bengals, & Chiefs. If Gordon does holdout or is traded, I'd anticipate both Justin Jackson and Austin Ekeler filling the starting spot together.
Defensively, the Chargers are poised to be dominant. They watched safety, Jahleel Addae leave but replaced him with an upgrade, Nassir Adderly through the draft. Along with Adderly, LAC selected Jerry Tillery who is a defensive tackle who can force his way to the quarterback. Tillery and Mebane up the middle, paired with Melvin Ingram and Joey Bosa make up a top defensive line unit in the NFL. Los Angeles also added longtime Carolina Panther, Thomas Davis to their linebacker unit. Davis is still a very competent outside linebacker and will help out that defense in multiple ways. Lastly, the secondary lost Jason Verrett, but he rarely played due to injuries. In four years he has only managed to play in 25 games. The pairing of Adderly and Derwin James will be a fun and super dynamic back-line for the defense
Break-Out Candidate: Hunter Henry– I don't know if this is really a "Break-Out Candidate," but if Henry stays healthy, he'll be known as a Top 3 tight end, and will hopefully become a household name.
Best Case Scenario: Super Bowl Winner- The Chargers might have the best roster in football. If both sides continue to succeed like last season, I don't think they'll be stopped.
Prediction: Division Winner, Loss to Chiefs/Chargers- Many people may not like this pick, but I have he Chargers winning the Super Bowl.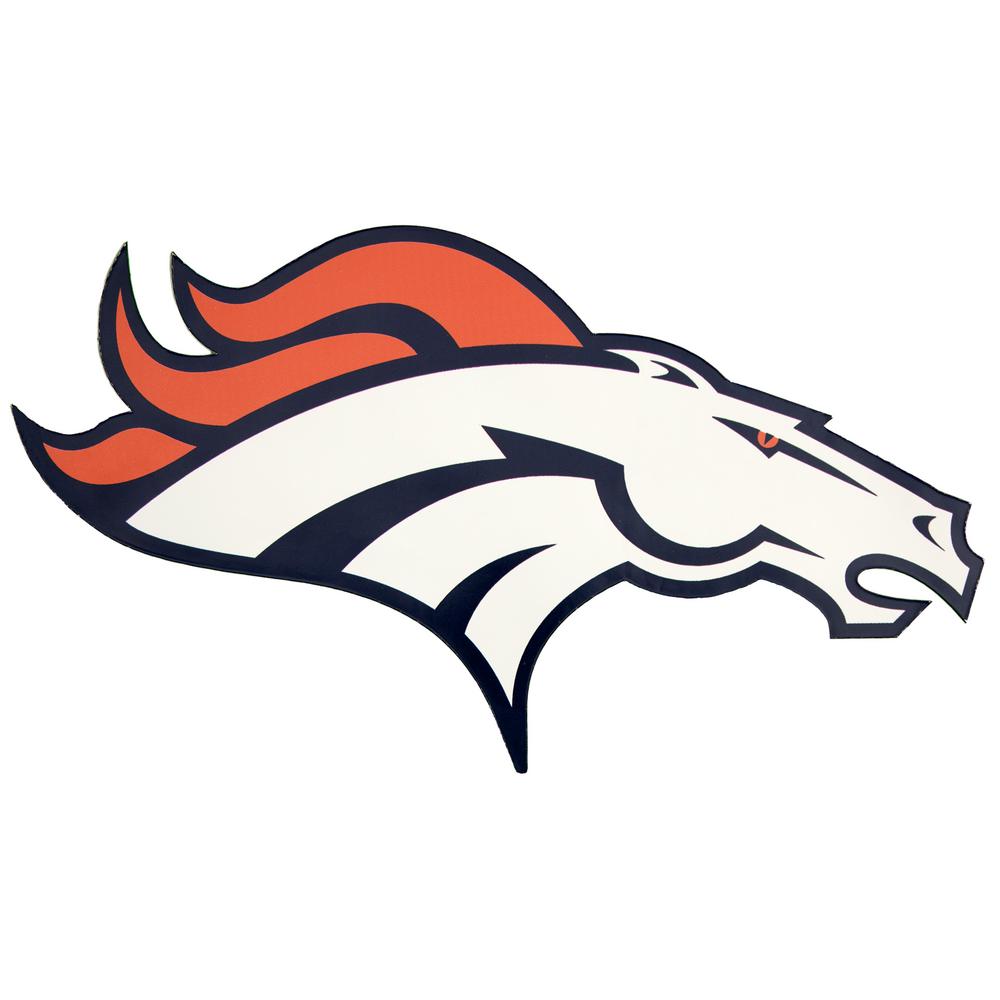 Denver Broncos

2019 Season: 6-10; No Playoffs

In 2018, Jon Elway decided he was done with the terrible Quarterback play from Trevor Siemian, Brock Osweiler, and Paxton Lynch by bringing in one of the most average QB's, Case Keenum. Keenum was coming off a NFC Championship run with the Vikings and Elway along with now former Head Coach, Vance Joseph were hoping he could bring some of that magic and wins to Denver. Per usual, the defense for Denver was very consistent. According to Football Outsiders, Denver ranked 5th best in Defensive DVOA and only allowed 30 points or more twice last year (once to the Chiefs). Just like it has been in the past, the issue was the Denver offense; which garnered a 6-10 record and a new coach, Vic Fangio.
According to DVOA, the offense actually wasn't that poor ranking 14th in the NFL, however the difference between 13th-22nd is marginal. Despite not being a great QB, Keenum was an obvious upgrade over the trio of scrubs from 2017. Keenum's legs helped out the offensive line as his greatest trait is avoiding pressure and moving around in the pocket, buying time for receivers to get open. Keenum is no longer on the roster as he's with the Redskins. He's been replaced by former Ravens QB and Super Bowl winner, Joe Flacco. Flacco is more or less a complete opposite QB than Keenum. He can't move, and is one of those "Strong-Arm tall QB" types. Flacco's lack of mobility could cause a regression from the offensive line as the play of the line, while better than in 2017, may have been masked by Keenum's feet.
Denver lost their best offensive lineman in Matt Paradis to Carolina, and the replacement, Connor McGovern could cause a big problem. The Broncos did try and make a few improvements to the right side of the line by adding guard, Dalton Risner through the draft and Ja'Wuan James through Free Agency. Besides Paradis, the Broncos lost long time receiver, Demaryius Thomas but expect to get back Emmanuel Sanders from an achilles tear. I expect the Broncos to run the trio of Sanders-Courtland Sutton– and DaeSean Hamilton out often along with rookie tight end Noah Fant.
Phillip Lindsay was an undrafted Free Agent who won the camp battle vs. Royce Freeman. Lindsay ran very well last season, but only accrued 100 rushing yards in his last three games combined. It wouldn't surprise me if this becomes more of a timeshare or if Freeman ends up winning the job under Fangio.
As I mentioned earlier, the defense was still in top form the entire season. There were very few, if any holes on this side of the football. Von Miller and Bradley Chubb made a scary pairing for opposing quarterbacks, combining for 26.5 sacks. Todd Davis has and will continue to man the middle linebacker position this time next to Josey Jewell with the departure of Brandon Marshall and Chris Harris is arguably one of the best cornerbacks in the game and has the ability to play in both the slot or outside. I don't expect this defense to regress at all in 2019, especially under Vic Fangio. Fangio is heading to Denver after coaching the top defense in the NFL, if anything this defense could just get better.
Break-Out Candidate: DaeSean Hamilton– I really liked Hamilton coming out of Penn State a year ago. He'll be playing in the slot this year with the departure of Emmanuel Sanders. When Sanders got hurt, Hamilton stepped in and played relatively well. Now that he has the role full time, I'm expecting big things.
Best Case Scenario: No Playoffs– Even if this defense returns close to what they were in the Super Bowl, I don't think the offense will be nearly good enough. They want to start Joe Flacco…
Prediction: No Playoffs- I don't think this team will be very good. Fangio may help, but I expect them to bring up the rear in this division.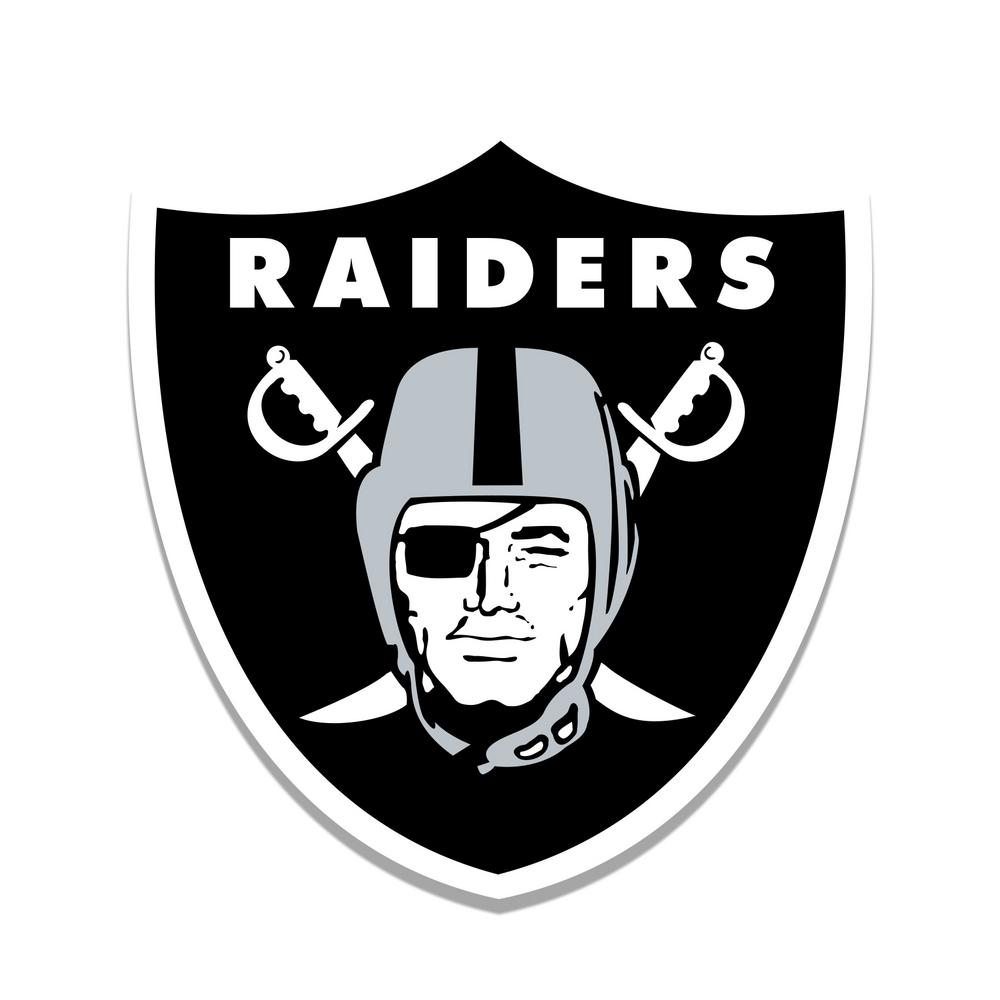 Oakland Raiders

2019 Season: 4-12; No Playoffs

Jon Gruden's campaign with the Raiders started off worse than most people could imagine. Gruden appeared to yield all the power and decision making not only on both the field and in personnel decision over the 2018 General Manager, Reggie McKenzie (now replaced by Mike Mayock).  Before the season even started, Gruden decided to trade the NFL's best edge rusher, Khalil Mack for picks and cap space instead of working on a new contract. The Raiders brought in, frankly washed up Free Agents: Jordy Nelson, Derrick Johnson, & Leon Hall among others who all under performed. Oakland's 2018 season began with a 1-8 start before concluding at 4-12, last in the division.
Over this past off-season, the Raiders have added some big name players to their roster including: Lamarcus Joyner, Tyrell Williams, Trent Brown, Richie Icognito, Brandon Marshall (the Linebacker), Vontaze Burfict, and most importantly, Antonio Brown. They really didn't lose anyone of consequence either besides guard Kelechi Osemele. It's obvious that Gruden is attempting to do anything he can for quarterback, Derek Carr to succeed. The Raiders also drafted Josh Jacobs to be the lead running back right out of the gate and is already a better running back than the incumbent backs, Doug Martin and Jalen Richard.
Despite all of these additions, I don't believe the biggest impediment to success for Derek Carr will change much if at all, the offensive line play. When Carr wasn't pressured last season, he had a top ten passer rating, however when he felt the heat, the rating dropped to 30th. Why would I say this issue hasn't been fixed when they brought in Trent Brown (now one of the highest paid tackles)? Because Gruden still employs offensive line coach, Tom Cable. According to NFL Analyst and Consultant Warren Sharp, Cable's offensive lines have "ranked better than bottom ten ONCE" (Sharp, 2019 Football Preview) in 13 years!!! Before Cable was hired, the Raiders had a top ten rank for four straight seasons. Once Cable arrived, they fell to 27th. It's difficult to blame Carr for his struggles last season. We've seen how good he can be when he was an MVP candidate back in 2016, but there was too much pressure in his face last year and he isn't quite good enough to raise his game above it. I do expect Antonio Brown, Tyrell Williams, and Josh Jacobs to help take up part of the workload for Carr. However with Cable still as the offensive line coach, I'm going to temper my expectations for this offense.
Even with the issues that the Raiders had offensively last year, they pale in comparison to the defense. This defense was atrocious last season. In 2018, the Raiders defense ranked 30th in Defensive DVOA, only better than the Bucs and Falcons. It should be a bit better this season which really shouldn't be a tall task. Oakland has added Clelin Ferrell and Jonathan Abram through the draft which fill some needs, and the additions of Marshall, Burfict, and Joyner will do the same. Burfict was a strange signing as he really isn't very good and he has a terrible record with penalties.
Break-Out Candidate: Gareon Conley– Conley was a first round draft pick back in 2017 who was slotted to start Day 1 at cornerback, however off the field issues and injuries slowed his growth. Conley still has potential to be a high caliber player in the NFL and has shown it in spurts. I believe that 2019 is the year he's able to put it all together.

Best Case Scenario: First round Playoff loss– I doubt this happens, but with the talent on the offensive side of the ball, it's definitely possible.

Prediction: No Playoffs- Even with some big additions, I'm not sure that the defense and the offensive line will improve enough to get a Wildcard Spot in 2019.
Final Standings
1. Los Angeles Chargers
2. Kansas City Chiefs
3. Oakland Raiders
4. Denver Broncos