If you missed the first edition of this preview series: AFC East
BALTIMORE RAVENS

2019 Season: 10-6; Lost to Los Angeles Chargers in playoffs
The Baltimore Ravens ended their three-year playoff drought by relying on their defense and the legs of Lamar Jackson. John Harbaugh made the move to pull Joe Flacco out of the starting spot in favor of Jackson after their Bye Week in Week 10. At this point, they were 4-5 with rumors that Harbaugh might be gone after the season concluded.
The team went on to win six of their last seven matchups (loss to KC) and earned a spot in the playoffs as the champion of the AFC North. However, in the playoffs they ran into the Los Angeles Chargers who put on a great defensive performance and stopped Jackson and the run game, ending their season.
Offensively, the Ravens are returning the majority of their starters from the end of last season. They did, however, add two skill position players – Mark Ingram and Marquise "Hollywood" Brown.
Ingram will fit perfectly with Lamar Jackson, he's a great in between the tackles runner and he'll be spelled by Gus Edwards and rookie running back Justice Hill. Hollywood Brown's is taking over John Brown's spot. Hollywood will be the deep threat to the offense, and hopefully, help prevent defenses from stacking the box in anticipation for a run play.
Defensively, the Ravens had a good amount of turnover. They saw legend, Terrell Suggs, leave in free agency and they released veteran leader Eric Weddle. It didn't end there as they failed to retain breakout Za'Darius Smith, and watched linebacker C.J. Mosley get paid by the New York Jets.
However, the Ravens brought in Pernell McPhee, Shane Ray, and Brandon Williams through Free Agency along with Jaylon Ferguson and Daylon Mack in the draft to help offset the pass rushing losses.
The Ravens also brought in All-Pro safety Earl Thomas who is the best safety in the league when healthy. Pairing him with Tony Jefferson will be a dangerous combination with Marlon Humphrey and Jimmy Smith manning the cornerback spots.
Despite some of the signings, the defense could face some regression. Ultimately they lost more talent than the gained, and defense, in general, is hard to replicate year after year.
Break-Out Candidate: Shane Ray – I was going to go Lamar Jackson, but that seems obvious. Shane Ray was a former first-round pick who struggled to break into the Denver Broncos starting lineup. In 2016, he showed potential by generating eight sacks and plenty of tackles. However, injuries have slowed him down and lack of playing time hasn't helped. The Ravens have offered him a second chance.
Best Case Scenario: Playoff Run – While I do believe that the Ravens defense will regress, Lamar Jackson getting a full off-season as the starter with a year under his belt will no doubt be helpful. They may not win the Super Bowl just yet, but they have the potential to make a run in the playoffs.
Prediction: No Playoffs – This is less of an indictment on the Ravens and more about how good the rest of the division is. The Browns will be difficult to beat and a wildcard spot with in the AFC won't be easy to come by with the AFC South improving and the AFC West being very solid.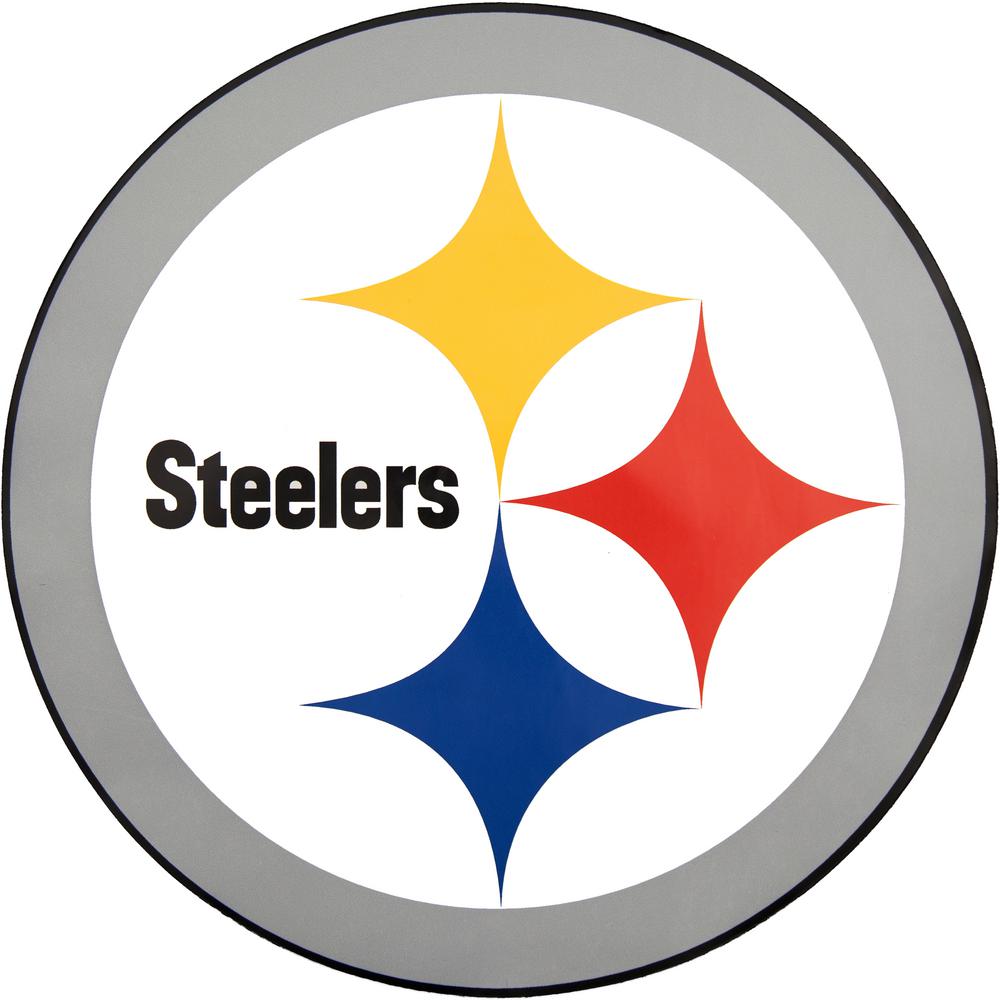 PITTSBURGH STEELERS

2019 Season: 9-6-1; Missed Playoffs

The last 12 months have been filled with drama, drama, and more drama for the Pittsburgh Steelers organization. First, it started with the hold out of superstar running back Le'Veon Bell – which lasted the entire year. Then there were issues between Antonio Brown and Ben Roethlisberger which appears to still be fractured. Lastly, Brown then seems to take issue with not only his quarterback but the entire locker room and demands a trade which takes him to the Oakland Raiders.
With all the internal issues, it was almost surprising that the Steelers were only one game away from the playoffs. With the departures of both Bell and Brown, the Steelers are hoping that the drama goes with them.
Last season, the Steelers were able to get back on track after a slow start, winning six games in a row after kicking off at 1-2-1. In those six wins, their defense never gave up more than 21 points. Pittsburgh also seemed to lean on their run game in that span, with James Connor breaking 100 yards in four of them.
The run game appears to be the biggest key to the Steelers' victories. In losses, last season, the leading rusher for the Steelers (either James Connor or Jaylen Samuels) averaged just over 38 yards. In wins, the leading ball carrier averaged over 107 yards. In the future, they'll need to ensure that they're able to run the ball well to help open up the passing game and make Roethlisberger's job a little bit easier.
The Steelers big losses on the offensive side of the ball are obviously Antonio Brown and Le'Veon Bell. However, I it's difficult to count Bell since he didn't play a snap last season.
Other than Brown, the only starter they aren't returning is Marcus Gilbert at right tackle who they released and most likely will be starting Matt Feiler in his place. Despite losing Brown, there shouldn't be huge drop off in their ability to move the ball on offense. It's obvious that Brown is a top-3 if not the best receiver in the game, however, the Steelers have always been able to develop receivers.
A fun internal battle for the second wide receiver spot will be fun to watch between James Washington, Donte Moncrief, and rookie Dionte Johnson. Elsewhere, Roethlisberger has shown few signs of slowing down, and the offensive line is one of the best in the game.
Defensively, the Steelers have most of the same front, led by pass rushers T.J. Watt and Cameron Heyward. Watt is already a top-10 pass rusher. Pittsburgh has brought in a new inside linebacker duo in former Los Angeles Rams player Mark Barron, and Michigan linebacker Devin Bush Jr. Bush will step right in and lead the defense. The Steelers didn't address their secondary as some would have liked, but they did add Justin Layne in the draft out of Michigan St. Joe Haden and Steven Nelson aren't as good as they once were at this point in their careers, and the safety pairing of Terrell Edmunds and Sean Davis is worrisome as well.
Break-Out Candidate: James Washington – Washington was taken on Day 2 of the 2018 NFL Draft. He didn't have a big role as he was competing with Antonio Brown, JuJu Smith-Schuster, and Eli Rogers for catches. However, with the departure of Brown, Washington has a chance to be the starting receiver opposite of their Pro-Bowler Smith-Schuster.
Best Case Scenario: Playoff Run – The Steelers offense continues to roll like it did last year but stays more consistent. The defense steps up and the secondary plays like Edmunds and Layne develop.
Prediction: No Playoffs- I think they'll barely miss the wildcard, just like the Ravens.
CLEVELAND BROWNS

2019 Season: 7-8-1; Missed Playoffs
Jake Ellenbogen previewed the Cleveland Browns in our 'Scouting the Los Angeles Rams 2019 Opponents' series. Check that out here. 
In 2018, the Cleveland Browns finally showed some life that they haven't displayed in years. It was the first time since 2010 (when they went 5-11) that they weren't the basement dweller of the AFC North.
Despite going through coaching changes and internal feuds, the Browns were able to improve across the board. The 2018 rookie class, led by Baker Mayfield and Nick Chubb, deserves plenty of praise for the offensive turnaround. There were plenty of growing pains during Mayfield's rookie season. They went on a four-game losing streak and the Head Coach, Hue Jackson, was relieved of his duties in the middle of the year. In spite of all of this, the Browns were able to close their season on a 5-2 run, giving the Cleveland fans something they haven't had in over a decade, hope.
Going into the 2019 season, the majority of the 2018 coaching staff is gone, however, one man is staying, Freddie Kitchens. Kitchens, who helped turn around the Browns offense is now the Head Coach. The offense should continue to improve with a second year under the offensive play caller.
Last year, the Browns tried to make a few splash moves going into the 2018 season. They traded a fourth and seventh round pick for pro bowl receiver Jarvis Landry. The Browns severely lacked weapons, and Landry has shown a knack for being a quarterback's security blanket in the slot.
The Browns then moved a third-round pick for Buffalo Bill quarterback, Tyrod Taylor, and signed running back Carlos Hyde.
Lastly, they drafted the aforementioned Baker Mayfield and Nick Chubb, more than likely to displace Taylor and Hyde once they were acclimated and a little more seasoned.
Now looking at this year, they took advantage of a Giants fire sale and added superstar wide receiver, Odell Beckham Jr. The Browns have been able to surround their up-and-coming quarterback with a strong cast in Beckham, Landry, Rashard Higgins, David Njoku, Chubb, and Duke Johnson (for now).
The pairing of Chubb and Johnson are one of the most dynamic duos in the NFL. Both bring different elements of running ability along with receiving skills that many teams continue to search for.
The offensive line is a concern, however. It's similar to the unit in 2018 except currently, they have former Rams No. 2 pick, Greg Robinson, as their starting left tackle. He did fill in for half the season last year, but didn't impress.
Defensively, they have the potential to become a top-5 defense in the entire NFL. They're led by Myles Garrett who has become one of the best pass rushers in the league. He's able to play both inside and on the edge which gives Cleveland more flexibility on passing downs.
Garrett paired with lineman Larry Ogunjobi was fun to watch last season when they combined for almost 20 total sacks.  Cleveland added Sheldon Richardson and Olivier Vernon to the line, making it even scarier. The Browns drafted some secondary help in Greedy Williams on day two of the NFL Draft, which appears to be a steal. Most draft experts believed he would be the first or second cornerback taken and easily a day one guy. He'll most likely be manning the spot opposite of rookie standout Denzel Ward.
This defense doesn't have many holes. The safeties aren't great, but I don't think they'll be a consistent issue either like Pittsburgh's pair.
Break-Out Candidate: Rashard Higgins – I didn't want to put Baker Mayfield or Nick Chubb as we've already seen flashes from them and I'd argue that they've already broken out. Higgins will be starting opposite of Beckham, and won't be even close to the focus of defenses with Landry on the field as well. Higgins will get plenty of one-on-one matchups and did show some flashes last year catching 39 passes and accruing nearly 600 yards.
Best Case Scenario: Deep Playoff Run – Mayfield continues to improve and he instantly gels with Beckham. The defense doesn't slow down and only gets stronger with Vernon and Richardson. They handle their business against division rivals and become a team no one wants to face. However, I don't think they'll ultimately be ready for a Super Bowl this year, even at their best.
Prediction: Playoffs, Wildcard out – The Browns could win their division, however, a wild-card exit seems more realistic.
CINCINNATI BENGALS

2019 Season: 6-10; Missed Playoffs
Last season, the Bengals attempted to assert themselves into the contender category of the NFL. This all but seemed like Marvin Lewis's final year coming off of two straight losing seasons and his unparalleled lack of playoff success.
Through the first five games of the season, it looked like it was clicking as the Bengals were 4-1. However, they lost four out of their next five and lost Andy Dalton to injury. Led by Jeff Driskel and an anemic offense, the Bengals would win one of their next six games, landing them at 6-10 and ultimately costing Marvin Lewis his job. Coming in to replace Lewis will be former Rams quarterback coach, Zac Taylor.
How Taylor will run this offense will be very fascinating to watch. The skill positions are actually in pretty good shape. Cincinnati has a solid trio of receivers in AJ Green, Tyler Boyd, and John Ross. Ross has struggled so far in his short career, but Lewis has a tendency to make younger players wait and to bury them down the depth chart.
Tyler Eifert is listed as the current starting tight end next to C.J. Uzomah, but with his injury history, it's unrealistic to think he can mirror his 2015 self. Since 2015, Eifert has only played in 14 games totaling just over 600 yards and 6 touchdowns.
The Bengals have a fun pair of running backs in Joe Mixon and Giovani Bernard. Despite missing two games, Mixon was able to rush for almost 1,200 yards and score nine total touchdowns. Mixon could see a larger role in the passing game as he saw a sizable uptick in targets last season from his rookie year. Andy Dalton will once again trot on to the field as the starting quarterback, and until they are able to replace him, the Bengals misfortunes won't end. Taylor did draft N.C. State quarterback, Ryan Finley, but I have my doubts that he's the answer either.
Defensively, the team returns the majority of the starters with the exception of Michael Johnson and Vontaze Burfict. There isn't too much to say about this unit. Last year it was poor and was rated 28th in Defensive DVOA. Jessie Bates III was a standout rookie for the Bengals and is already one of the premier ball-hawking free safeties in the NFL. He and William Jackson III make a fun duo in the secondary, however, it won't be enough to mask all the deficiencies that trouble the rest of squad. Geno Atkins continues to anchor the defensive line and has shown little signs of a drop off recording 10 sacks last year.
Break-Out Candidate: John Ross – As I mentioned, Ross had his struggles. But if Head Coach Zac Taylor gives him a chance to develop (unlike Marvin Lewis), he could help open up the offense for Mixon, Green, and Tyler Boyd in the slot.

Best Case Scenario: No Playoffs – Even if everything breaks right, it will be difficult for this team to overcome all its issues to make the playoffs. Plus, having to play six games against Cleveland, Baltimore, and Pittsburgh won't be easy.

Prediction: No Playoffs – This team is/should be rebuilding and has a brand new coach. In a very tough division, it will be difficult to expect them to win more than five or six games next season.
Final Standings
1. Cleveland Browns
2. Pittsburgh Steelers
3. Baltimore Ravens
4. Cincinnati Bengals
About Post Author